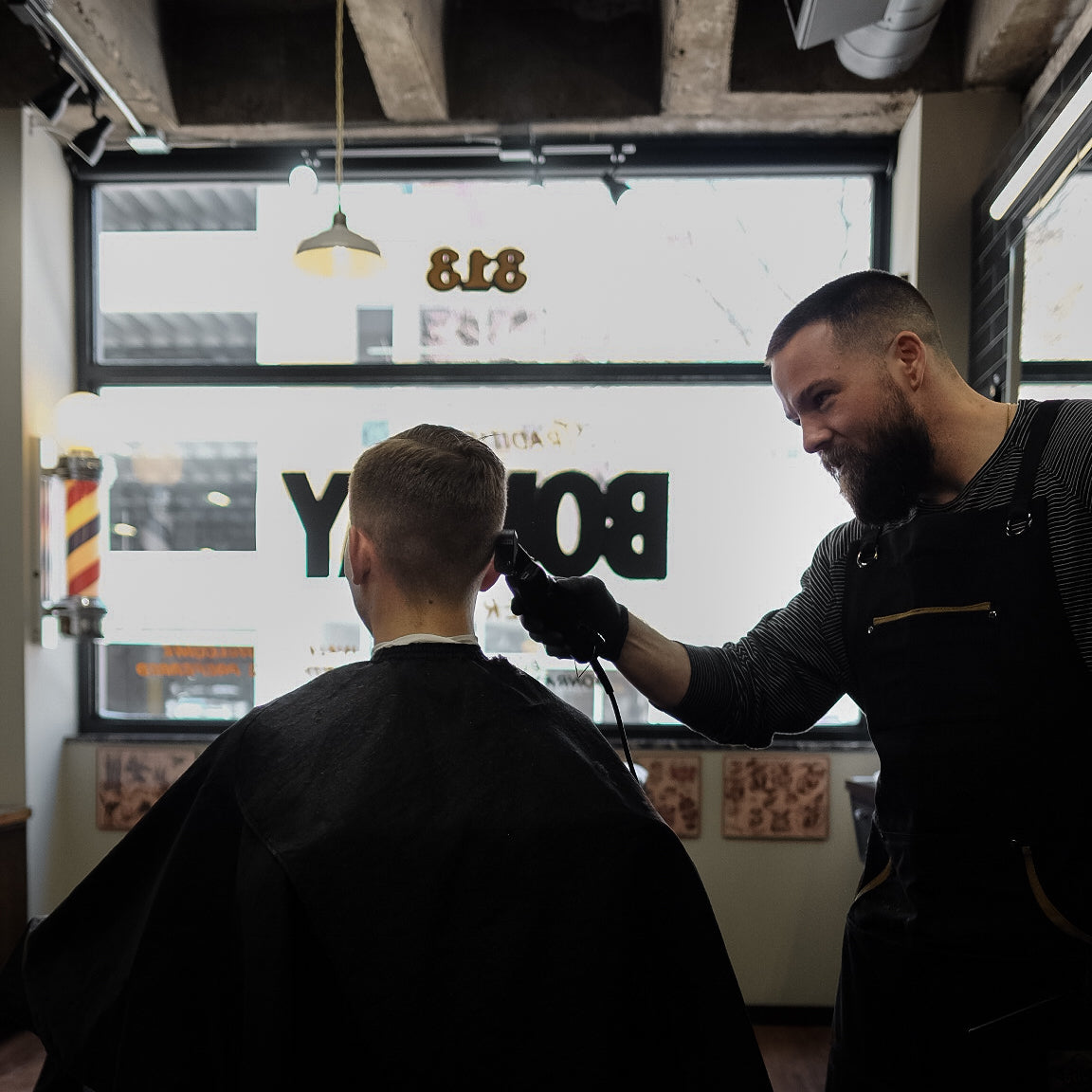 Bonray Barber & Co | Tulsa, Oklahoma
O'Douds is proud to partner with local barbershops all across the globe to promote one of our most essential and guiding values, "Quality Without Compromise." We believe that style and sensibility can (and should) go hand-in-hand. 
Bonray Barber & Co. in Tulsa, Oklahoma is the embodiment of this value, which is why we are happy to shine a spotlight on our partnership with them. 
Led by barber Lucas Palmer and located in the historic building that once housed the K.C Auto Hotel in downtown Tulsa, Bonray specializes in classic cuts, traditional shaving, and hassle-free business. The shop carries a premier list of retail products, including a wide assortment of goods from O'Douds. 
If you live around Tulsa, or if you ever find yourself passing through, make sure you stop by to say hello and get a cut. 
Check out the video below to see a little more about Bonray Barber & Co.