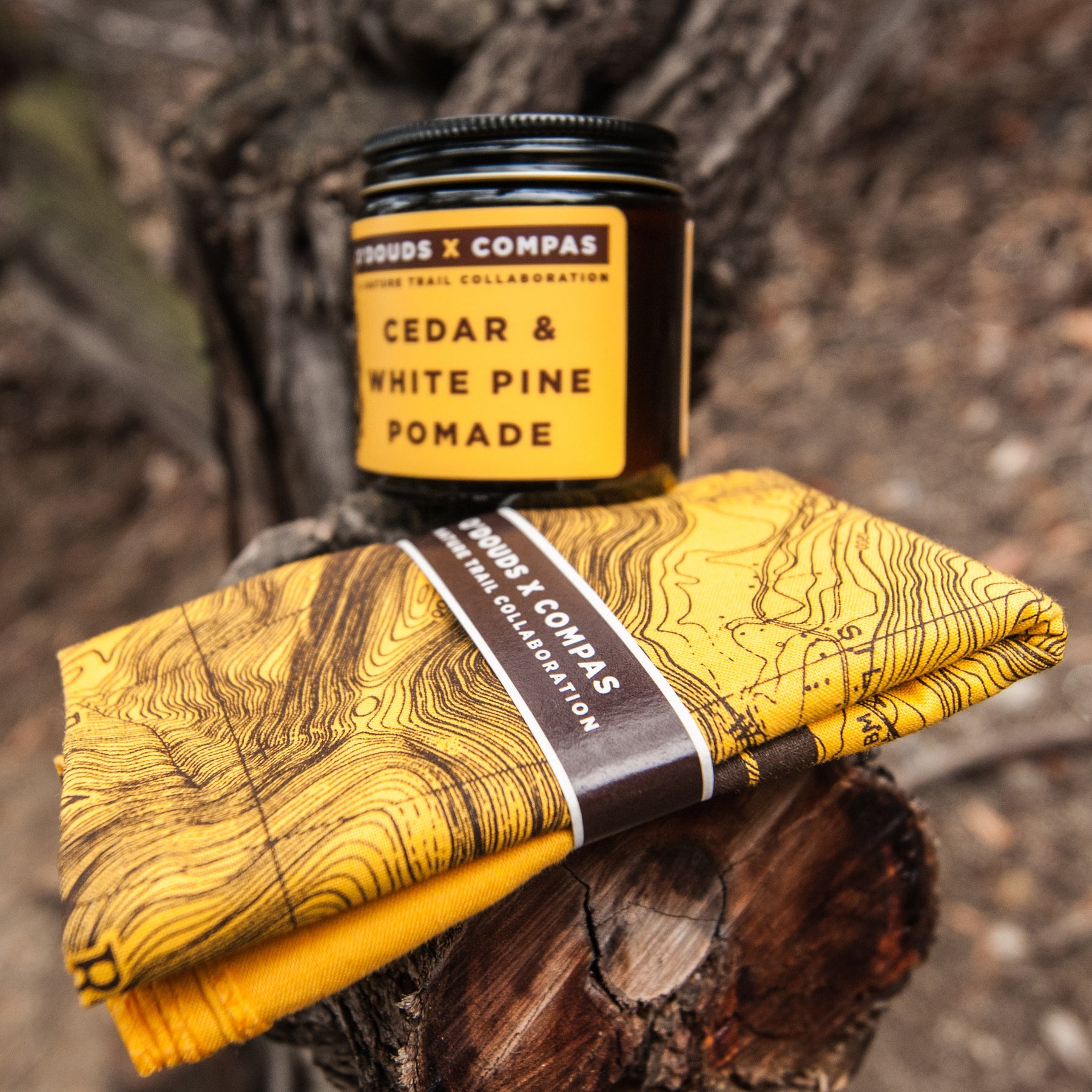 Compas X O'Douds - A Nature Trail Collaboration
If ya' haven't heard about our new collaboration with Compas then you're in luck, there's just a few left!
Compas approached us about this collaboration a good while ago and we clicked with them immediately. They wanted to do something that tied into the Catskills and having just moved to the area, it was the perfect opportunity for us to explore. Our first priority was something that we've never been able to do, source ingredients directly from the area that we are collaborating in. Luckily we found some awesome people who were able to supply us with Cedar, White Pine, and Nettle infused Olive Oils, all of which were harvested directly from the Catskills. 
The final result? A medium hold, medium shine, oil based pomade with kaolin clay. It's an odd concept, but something we've wanted to do for a while. You get all of the great conditioning aspects from the infused oils while still having a product that is extremely versatile. Stick with a classic style or go with something more loose and natural, this pomade can get you wherever you need to go. 
To make this very limited edition collab even more special, Compas screen printed a topographical map of the Catskills onto bandanas. You may not be able to visit the catskills (unless you can, in which case you should) but at least you can sort of feel like you did!
Find it in our "Small Batch" section or through the
Compas website
. We are just about sold out here, so make sure to check with Compas as well!