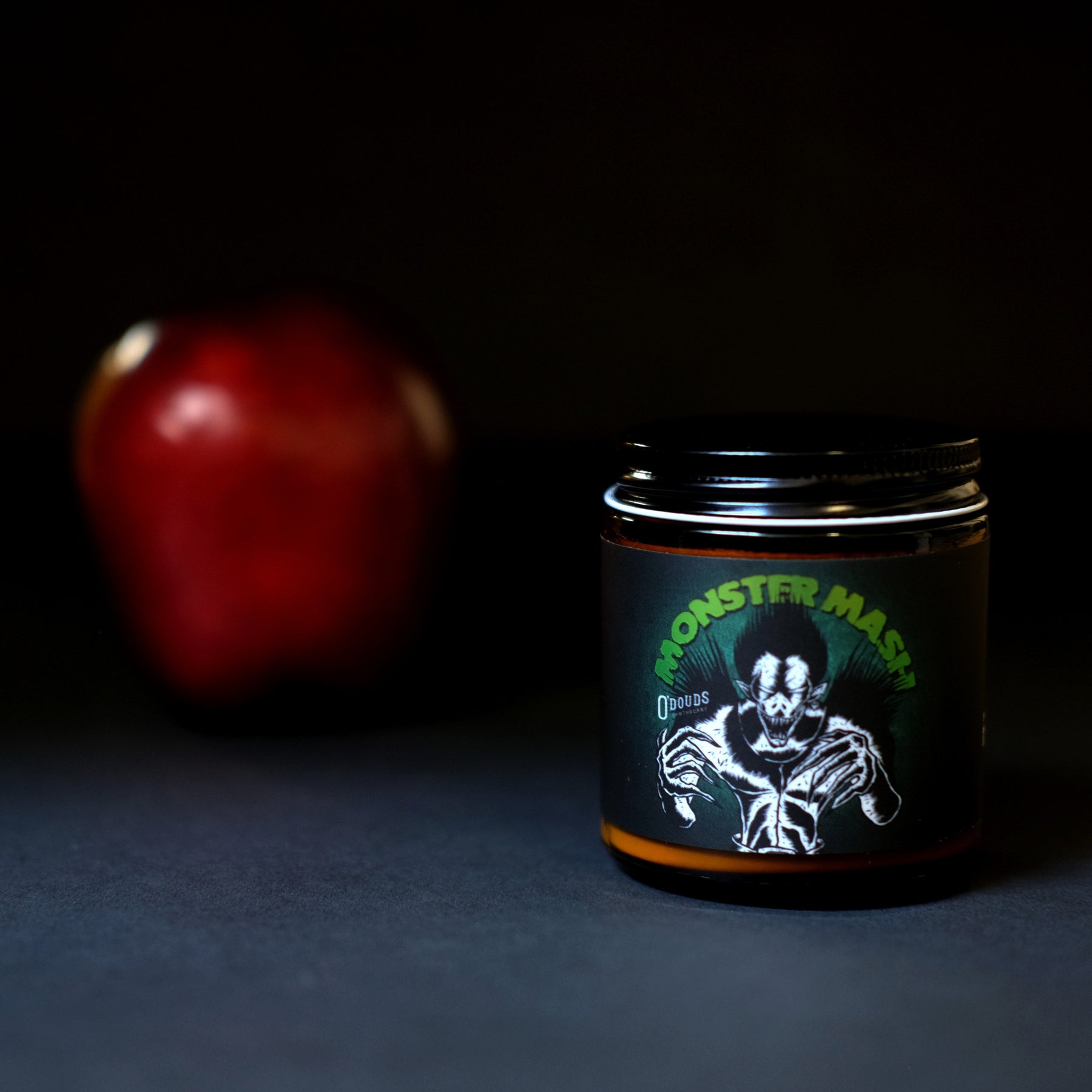 Monster Mash!
For halloween this year we've teamed up with some good friends for a Monster Mash!
Monster Mash is a series of 6 pomades, made individually by 6 different companies. Each pomade is themed around a monster and is completely unique from the other pomades. We encourage you to take a look at the other pomades as well, all of these companies are run by great people who make fantastic products.
Lockhart's Monster: The Swamp Thing 
O'Douds Monster: Ryuk 
Big Slick/Lady Luck Monster: Frankenstein and his bride 
Classics Pomade's Monster: Michael Myers 
Shear Revival's Monster: Demogorgon 
Pomps Not Dead Monster: Chupacabra
Details
Our pomade is dedicated to "Ryuk", a shinigami from the anime "Death Note". Ryuk sports a loose but pronounced hair style with a medium shine, and that's exactly what we made this product for. The scent is subtle and soft, yet dark and twisted, not so different from Ryuk himself. 
Type: Unorthodox Water Based Clay
Hold: Firm
Shine: Medium
Scent: Shinigami Eyes
Notes of: Rosewood, Lemongrass, Amber
Ingredients: Water, Kaolin Clay, Grapeseed Oil, Candellilla Wax, Shea Butter, Argan Oil, Soy Wax, Carnauba Wax, Vitamin E Oil, Soy Lecithin, Essential Oils, Phenoxyethonal, Caprylyl Glycol, Sorbic Acid