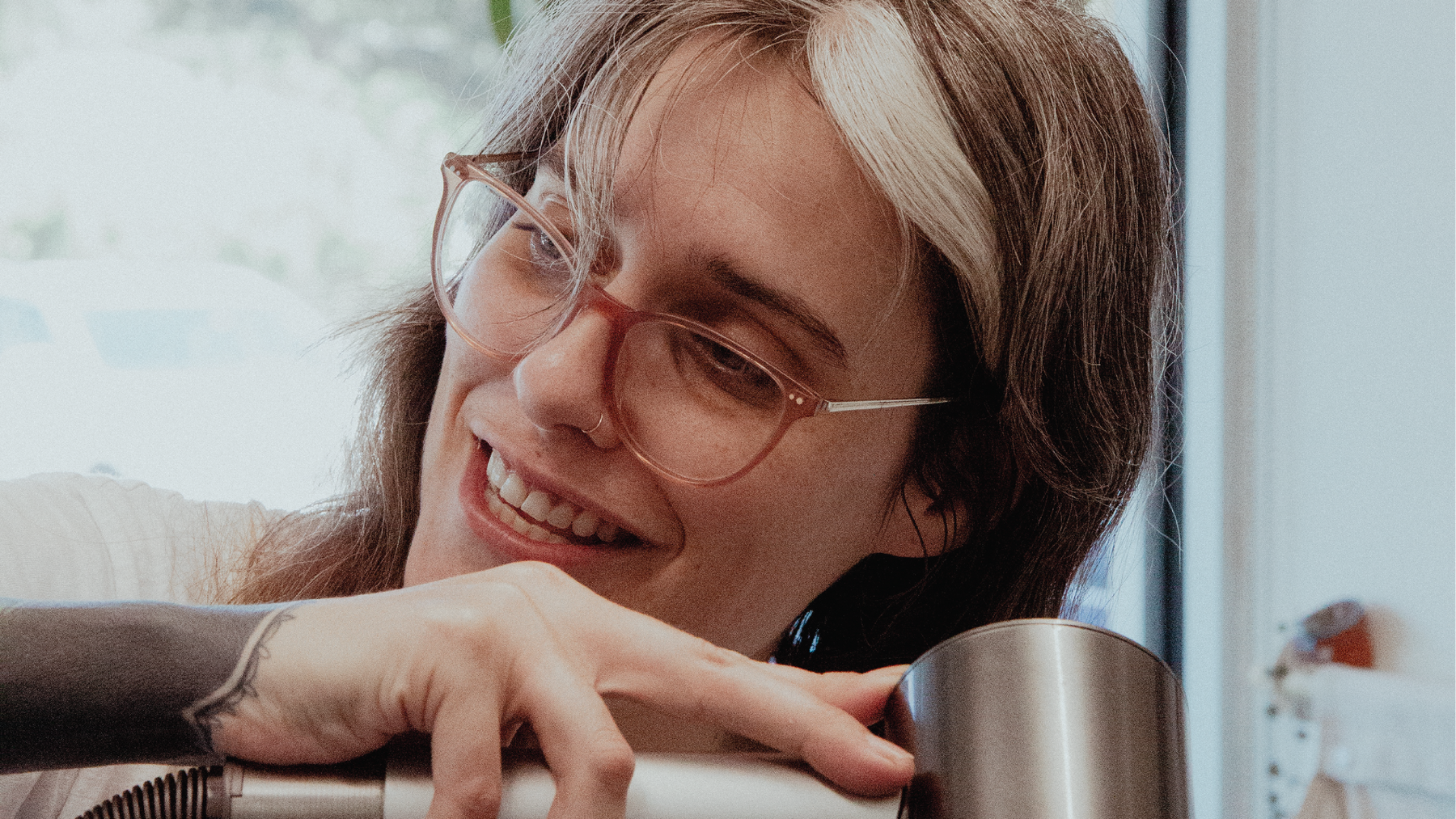 Stockist Highlight: Erin Ramirez
Hi Erin! Can You Tell Folks On The Internet Who You Are And What You Do?
Hi internet! I'm Erin, I am a low-toxic hairdresser and razor specialist. I consider myself the ideal hairdresser for the low maintenance but highly sensitive human. I am also a room mom, an event planner, and wife!
A Lot Of What You Do Takes Form Outside Of Styling. Can You Tell Us A Little Bit About Plant Market Sunday & Friends With Hou And What Your Role Is In Those Organizations?
Wow! Thanks for asking! These have been my passion projects since the shutdown took us away from everyone. Like many people in 2020, I fell in love with plants. I was also super lonely but creating amazing virtual relationships with many different individuals selling plants, vintage clothing, dried flowers, dried herbs you name it! I decided to put all my friends together in a parking lot and host some outdoor shopping. This felt so much safer than being in doors at the time, and was also supporting the people who weren't getting any support or help from the government.
It was such a hard few years, but one thing this community knows is resilience. After we threw the first one people kept asking for more! So now PMS is still a thing two years later!! Friends With Hou is a micro version of PMS. FWH is highly curated, and a little more alternative and is designed to bring the market to the small business. With everything I do I always try to leave somewhere better than when I got there. My intention for both these markets is always to support and lift up the community!

What's An Ideal Weekend In Houston Look Like? Any Tips For A Tourist?
Oh man. I LOVE this city. I also have two young kids, so that may change my answer. But I would start with breakfast at my favorite kosher deli, New York Bagels and Deli. Then I would head over to the ZOO! Of course I'm getting coffee on the way. I'm a Black Hole fan. If you're my family we stay at the zoo all morning! We usually snack at the zoo then skip lunch. After a short nap we will head over to Tiny Champions for pizza and a Pet Nat and cant forget the ice cream!!


How Has The Community In Houston Taken To Your Business?
The community here in Houston is awesome! I think when you approach anything you do with love and compassion this city will repay you with the same. Truly it's a gem.
What And Who Inspires Your Work? And How Do You Look For Inspiration?
My work is largely inspired by the lovely hairdressers in the Pacific Northwest and Northern California. Pony Education and Jayne Edo are just a few off the top of my head. I also love the Texas hair community! I love connecting with hairdressers all over for my inspiration.
Your Specialty Is Razor Cuts And Lived In Color. What Led You To Pursuing This Specialty? 
The short answer… I'm lazy! I wanted to figure out a faster way to achieve my desired end results. There is a technical way of cutting and coloring hair and I spent 10 years living by these rules. They were not serving me so I put all of my energy into learning a technique I could love as well as my clients! Now 18 years into doing hair and i've never been happier!
What's Your Favorite O'Douds Product At the Moment?
My faves are the sea salt texture spray and ALL of the deodorants! I'm more than obsessed.
What Trends Are You Excited About In The Hair Care Industry? 
Im stoked on genderless hair and hourly pricing. I'm stoked about equality when it comes to race and diversity in our salons. I'm stoked about the awareness of mental illness in this industry and I'm here for stylists setting boundaries! 
That might not be the answer you were looking for. Don't get me wrong I'm the shag and mullet queen! But, I've been around long enough for every trend to have circled back around already.
What Would You Like To See More Of In The Hair Care Industry? 
I genuinely feel every human would benefit by taking gender out of hair. My husband is a barber, classically barbers are paid less. But why? I can't for the life of me figure out why we should be charging by gender when it's our TIME that is most valuable.
ALSO: NO SYNTHETIC FRAGRANCE!!!! 
Lastly, If You Could Only Smell One Thing The Rest Of Your Life, What Would It Be?
Ok. This one was actually really hard for me. If I HAD to choose a scent it would probably be eucalyptus. But to be honest I could also go without scents completely and be just fine!
Keep up with Erin and enjoy all things plants, razor cuts, and Houston!