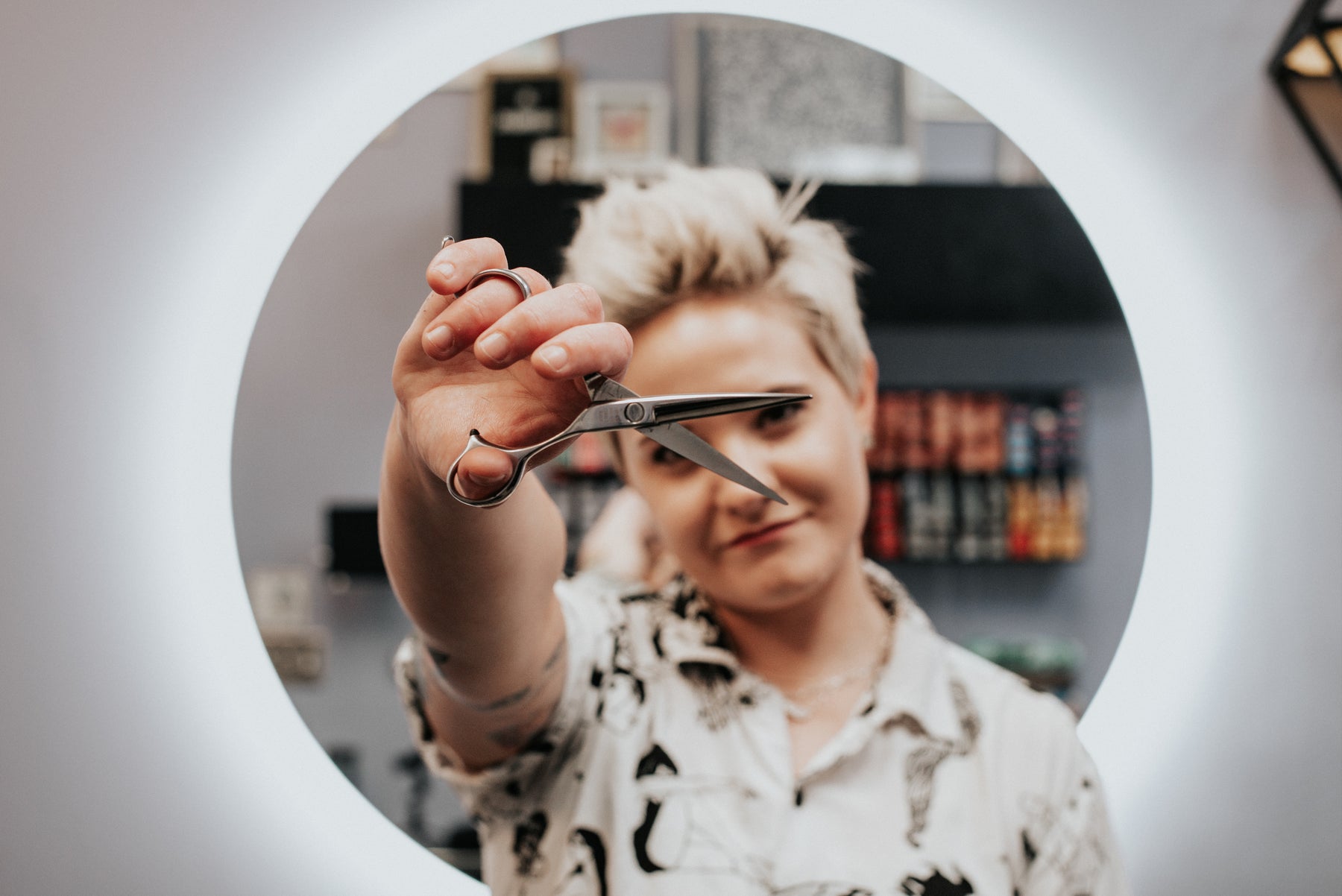 Stockist Highlight: Steph Slays
We sat down with one of our Stockist member,  'Steph Slays' for International Women's Month and talked products, social media, and trends in the haircare community. During this month, we want to highlight the amazing women that are making waves in the sustainable beauty and hairstyling industry - like Steph!
From now until the end of the month, we will be donating a percentage of sales from Steph's Collection to nonprofits that support women!*
Hey Steph! First things first- can you tell the O'douds fam who you are, what you do?

Hello there! I'm a hairdresser in Houston Texas and I'm creepin up on a decade in the industry. I've worked with some very talented people in different salon environments and I currently rent a private suite under the name "Steph Slays."
From hair styling, scalp detoxes and color transformations- is there anything you can't do? But let's get real- what is your favorite service to do at the moment and why
Haircutting is absolutely my first love. Nothing beats having a solid shape and the right amount of texture so even when you can't see yourself there's this confidence that comes with feeling that your haircut is laying right. 
Has there ever been a client's request that was a "first" for you?
Mixing creativity with communication keeps me on my toes and honestly see an endless supply of 'firsts' ahead of me.
During your time in the haircare industry, have you seen any shifts or trends in the community? 
I've always been a creative person but prior to cosmetology school I had no experience. I struggled so much with things that are now muscle memory and I think anyone who is interested in being a stylist or barber needs have a drive to learn indefinitely.  Trends and techniques are constantly changing so if you get comfortable with being uncomfortable you will be able to change, grow, adapt. It's interesting because we don't have to offer every service there is to be successful. I do think it's important to allow yourself to be uncomfortable for a little while because you could excel and enjoy something unexpected. I dont know how the next ten years will change hair dressing but i know that continued learning will always be essential.
We know you are busy setting up shop in a new space in between your already packed schedule. What are some things you do to destress?
(Pictured with her Mother, Kathi Castecka)
My family is in the greater Houston area and I love spending time with them, not to pick favorites, but especially my nieces. Seeing them process the world keeps me very present. Sometimes you just need to be silly and get messy like a kid.   
Nowadays a days a lot of your potential customers find you online rather than just word of mouth. Can you tell us more about how you balance work and your social media content?
Instagram is a great tool to utilize so whether you want to create content or not I think it's important to have some online presence. I keep it very simple and post my work and people can also get an insight to my personality through my posts and stories. It's an intimate experience and now we have a direct connection between stylist and client! 
You've actually been a customer of ours for quite a while, what are some of your go-to styling O'douds products for you and for your customers?
The condition cream is a fantastic leave in conditioner that I use on almost everyone. After cleansing I apply it to damp hair and use it as a cutting lotion so the hair stays hydrated as I comb through while being evenly distributed. It's lightweight and matte so there's no concern of finishing too slick or shiny. It's also great for controlling frizz with hydration when air drying or blow drying. Texture Spray is another favorite, it walks the fine line of user friendly and high performance. A great way to build texture and grit but I've never felt it overpower even porous bleached hair. I've replaced most of my routine with Odouds but these two products are pretty universal for most hair textures, densities and lengths.
.
.
.
Forging gender equality isn't limited to women solely fighting the good fight. Allies
are incredibly important for the social, economic, cultural, and political advancement of women.
When we embrace equality, we embrace diversity, and we embrace inclusion.
We want to encourage and rally your friends, family, colleagues, and community to embrace equality and join the international campaign.
(Stephanie is pictured striking the movement's signature pose)
DURING THE MONTH OF MARCH WE WILL DONATE A PORTION OF SALES FROM THOSE WHO SHOP STEPH'S COLLECTION TO A NONPROFIT SUPPORTING THE MOVEMENT.