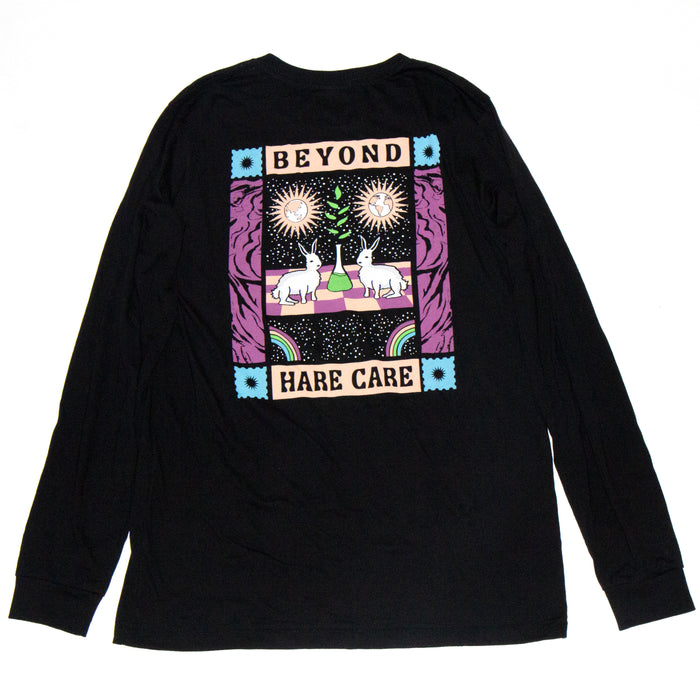 Beyond Hare Care Long Sleeve Tee
At O'Douds the care we take in formulating products goes beyond making excellent products for you and your hair, we also take into consideration hares and other creatures we share the planet with. Our products are never tested on animals and we do not sell in countries that require animal testing. While we all love a good pun around the office, we take animal testing seriously. 
3501 Bella + Canvas Long Sleeve Tee's are soft and ethically manufactured. Ink is environmentally friendly, 100% solvent-free, and does not contain ozone-depleting chemicals such as CFCs or HCHCs, aromatic hydrocarbons, volatile solvents, PVC resins, or any phthalate plasticisers.