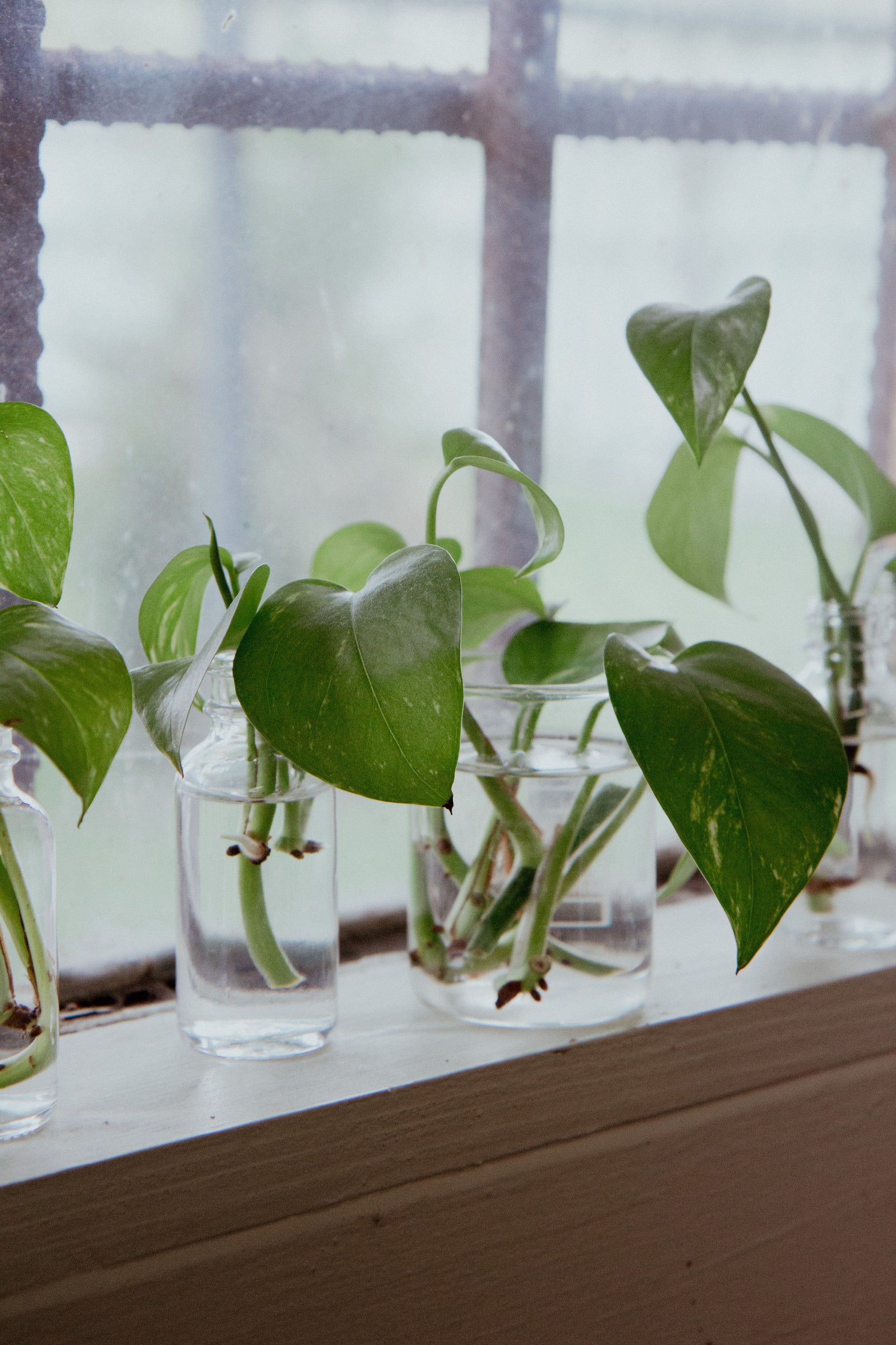 National Gardening Day: Can you Dig it?
It's National Gardening Day (4/14) and us plant-lovers here at O'douds wanted to share just how easy it is to grow a green-thumb!Today is all about encouraging gardeners and would-be gardeners to pick up a shovel, plant some seeds, and kick off a beautiful year of homegrown bounty!⁠
⁠Over here at HQ we are planning out our new gardening space in around the exterior of our facility (can't wait to show you!) 
Dig the Benefits:
A. Good for the Body
The great thing about gardening is that any person of all ages can do it! Depending on what you're growing, there may be some bending, lungeing, stretching and pulling going on while you tend to your plants. Not only are you getting your heart rate going but you are also soaking up some much needed Vitamin D
B. Good for the soul
There are many theories that speak to the "green effect" and its mood-boosting abilities. Psychological reactions have been linked to the color green since the early times of humans. Green signified an area that could provide food, water, and shelter. As time has gone on, it has shifted to a more relaxing, refreshing, and even motivating effect. Adding a pop of green to a room or office can instantly give new life to your space. The act of nurturing, watching the growth, and witnessing the thriving life you helped create is a good enough reason for us to have them all over our office!
C. Building a Community
Not only are you creating a new environment for little critters seeking a new home, food, or pollinating ground, you also can connect with others in the online or local gardening community. Foster and grow connections while learning tips, tricks and resources.
Before you Start:
For those who are just getting into the green goodness of gardening but don't no where to start- fear not!
The main question to ask is:  What am I wanting to grow?
This is always a good starter question, with the answer providing your next steps! Once you know what you would like to grow, you can learn about what it takes and what resources are necessary to not only grow and nurture but to truly thrive. 
Getting Started:
⁠
🪴Find the right book, guide or resource for your needs online or at your local bookstore ⁠
🪴Look for a community garden in your area or join a garden club. There isn't one near? Start one!⁠
🪴Organize a seed and perennial plant swap with neighbors and friends. ⁠
🪴Visit your local nursery or garden center—you will be amazed and excited by all the beautiful options⁠
Simple Plants for Beginners:

Radishes⁠
Lettuce⁠
Potatoes⁠
Herbs⁠
Zinnias⁠
Pansies⁠
Bachelor Buttons⁠
Marigolds⁠


GET A FREE SEEDLING PIN FOR ORDERS OVER $45+
Use code: GARDEN after adding to your cart*
*Discount ends 4/14/23 @11:59 PM (CDT). Discount can combine with other product and shipping discounts. Valid with available stock.