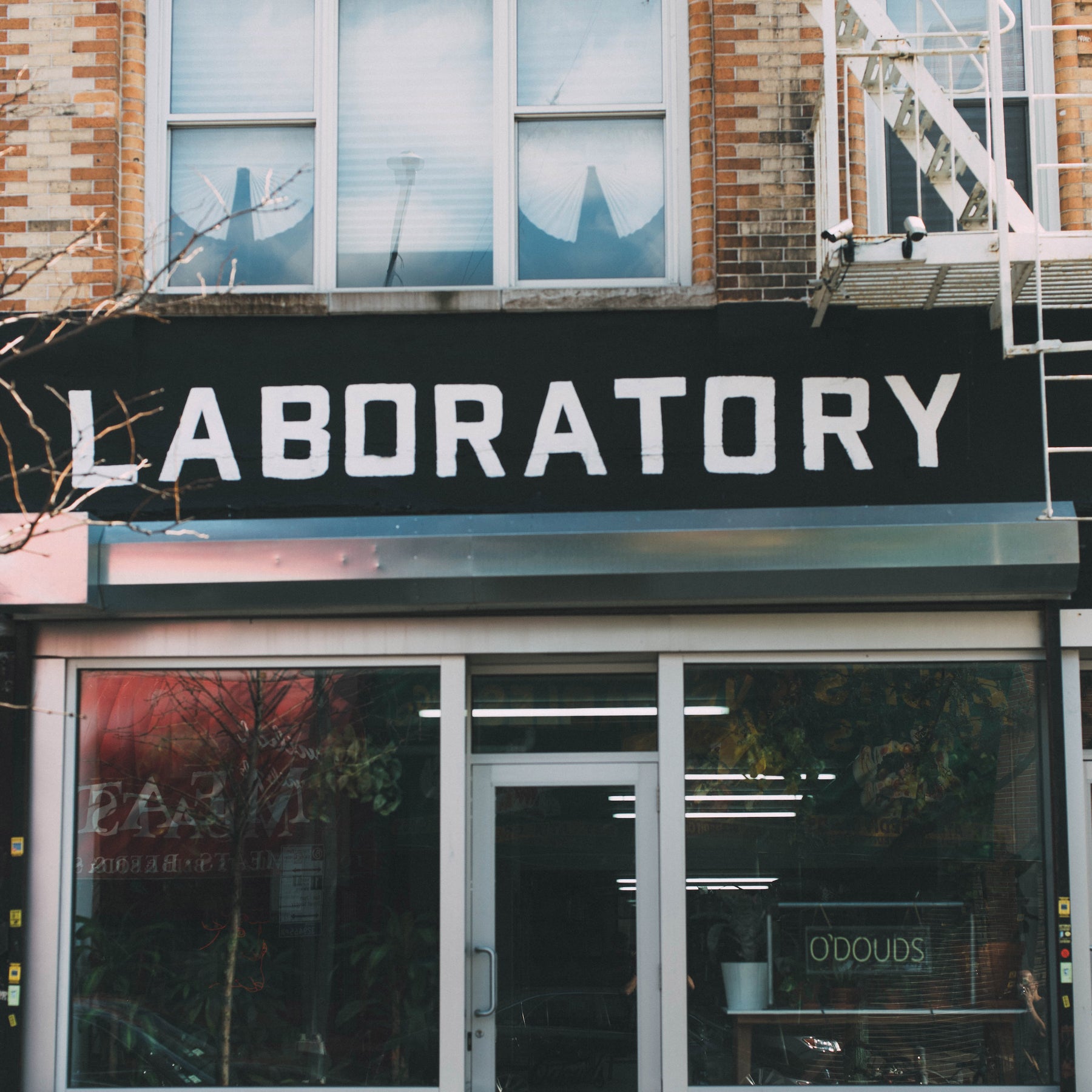 Growing Responsibly in 2019
Well, the first month of 2019 is almost in the books.  How are all of those resolutions looking? **wink**wink**
History tends to repeat itself toward the end of January for many of us.  We approach the new year with optimism and resolve to experience personal and professional growth.  But it doesn't take very long until internal and external forces in our lives begin to pressure us into making incremental compromises that sabotage our aspirations.
Does it have to be this way? Are the only people who achieve their goals every year endowed with an abnormal amount of will-power or good-fortune?  What about the rest of us?  You know… those of us that have a hard time saying "NO!" to the donuts that Dave brought into the office this morning.  How can we ensure that we remain on course, avoid taking shortcuts and reach our goals?
The team at O'Douds recently got together at our Lab in Brooklyn to ask ourselves similar questions. We put a lot of time and energy into creating a strategy that will allow us to pursue growth and avoid compromise this year.  We wanted to leave our time together with greater confidence that our presence in the marketplace truly matters, and we're happy to say we walked away from the table believing our best and most meaningful work is ahead of us this year.
We'd like to share a simplified version of our process with you. Hopefully, it will provide some insight into the direction of O'Douds and maybe even help you stay on track with some of your personal goals.
We Concentrated on Our Values 
O'Douds is a company with a few resolute values.  For instance, we resolve to only use all-natural and ethically sourced ingredients in our products.  Holding fast to this value keeps us focused on our overall purpose for being in the marketplace.  We won't make something that isn't good for you and good for the Earth.  It also holds us accountable to everyone that uses our products.  Being a value-based company means we don't just want to make cool and creative sh*t to make you look and smell nice.  It means we want to change the way people think about grooming and cosmetics altogether.  We'd like for people to learn to value products that are truly good for them as opposed to settling for products that simply "won't hurt them."  We know this isn't an easy task, but we are certainly up for the challenge.
Tip: When we make goals based on the values we fully embrace, compromise becomes far less tempting.  Refusing those donuts is much easier when you value putting food in your body that is good for your well-being.  Sure, upholding your values will limit your options.  But if your values are good, your options will also be good. If you want to start making more value-based decisions, start by learning as much as you possibly can about the matter at hand.  We tend to be more devoted to the things we've invested the most time and energy learning about.
We Celebrated Our Success, Confessed Our Failures, and Considered Our Opportunities
Our team reviewed our biggest achievements and frustrations of last year and considered where we need to focus most of our energy in the year ahead.  From moving all of our operations into our lab, to successfully launching a variety of new products, to establishing strong partnerships with incredible people across the globe, we had a lot to celebrate.  Yet we also took time to confess where we fell short of our goals and agree upon where we need to improve.  Both of these exercises proved to be helpful when trying to identify our opportunities and priorities moving forward.  O'Douds is committed to constant improvement and innovation.  We expect that each year we are in business will be better than the last. 
Tip: The most important lessons in life are often only learned through experience.  And although what happened in our past doesn't necessarily define what will happen in our future, taking the time to review what we learned from our past is an important exercise for our ongoing growth. Make a quick list of all your accomplishments and disappointments from the previous year, and brainstorm some ideas of how you can capitalize on them for the year ahead.

We Committed to Forming New Habits
O'Douds is committed to growing responsibly, and we've gladly embraced the reality that responsible growth isn't always rapid growth.  It's easy to cut corners when all you want is results.  But if you want to build a relationship with your customers, and we do, it's going to take more time and effort to do so.  It's going to take things like increased communication, better customer service, more transparency, and greater consistency in the integrity of our brand and the quality of our products.  So instead of creating generic plans for improvement, we decided to address our work habits and focus on holding each other accountable to work as efficiently and effectively as possible.  We hope everyone notices the difference this year. 
Tip: We live in a culture of instant satisfaction. But more and more studies are showing that the best way to experience sustainable growth is by making incremental adjustments to your habits. Trying to make significant and sweeping adjustments to our lives (all at once) often leads down a path to the stagnant waters of discouragement.  If we want to experience growth that isn't short-lived, we have to change how we view progress.  Taking slow and measured steps in the right direction is certainly better than sprinting but quickly running out of breath. 
We Crafted a Plan for Responsible Growth
At the end of our time together, our team walked away with a clear and unified plan for how we wanted to pursue responsible growth in 2019.  We couldn't be more excited about what lies ahead this year, or more eager to share some of what we have in store.  So how about a sneak preview?  
We will be significantly expanding our product line this year and offering more variety with existing products.  We intend to take even more ground on our journey toward being an all-inclusive, all-natural brand, offering a greater variety of products that are good for your hair and skin. 
We will be doing a lot more social media engagement with our followers and supporters.  Think giveaways, contests, collaborations, surveys, etc. It's going to be fun!
We will be putting out way more content on the O'Douds journal (blog). We will be writing on various topics, ranging from styling tips-and-tricks; to product features and ingredients; to self-improvement and personal encouragement; to different types of commentary and recommendations.
We will also be launching a Youtube channel and releasing new video content on a regular basis.  We will be releasing styling videos, insights into how our products are made, instructional features with and for barbers, and some fun and interesting stories that reflect the essence of our brand. 
We will be working even harder to improve service and support to our stockists and individual customers.  This includes increased communication, faster response times, and offering even more incentives, sales, and discounts throughout the year.   We have a great team of people that are eager to add value to everyone we do business with.
If you haven't followed us on all of our main social media channels yet, please do so. We are on Instagram, Facebook, and Twitter. Also, make sure you subscribe to our newsletter.  We will do our very best to keep everyone up to date on the latest and greatest developments with O'Douds.
Here's to 2019! Let's all make it a good one.