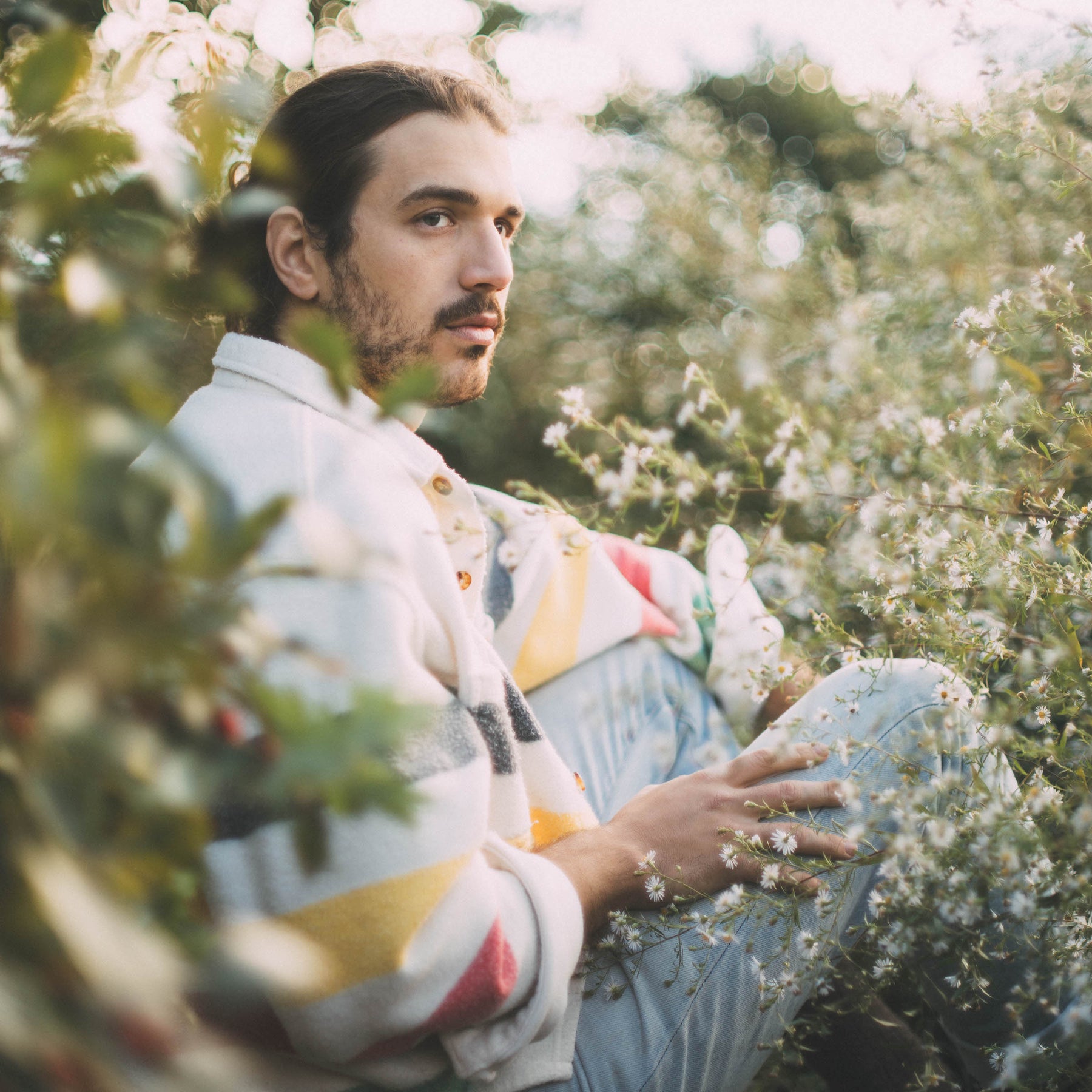 Perfume Release
It's been a long road and I'm not sure we could've kept this secret any longer, we are launching perfume*! We will be offering two fragrances, Labdanum and Sandalwood, each of which will come as a spray and balm. Crafted using the finest essential oils, absolutes, and botanicals. No synthetics.
*Perfume is a technical term which speaks to the concentration of a fragrance, these are not women's fragrances, nor are they men's fragrances. Fragrances do not have genders.
"Lab-duh-nuhm"
Labdanum is a thick and resinous absolute extracted from the stems and leaves of the cistus ladanifer, a flowering shrub native to the Mediterranean The small, delicate flowers of this shrub yield another oil, Cistus oil, a unique and expensive floral fragrance with a large history of its own. Labdanum has been used in perfumery for centuries and was so precious that people used to scrape it from the thighs and beards of wandering goats! Don't worry, though, that's not how we got yours.
A unique blend of all natural oils, our Labdanum fragrance aims to highlight and strengthen the beauty that is already so present in labdanum absolute. Bright, floral notes of wild lavender and Moroccan rose amplify the sweet, balsamic, and herbaceous notes of labdanum. Dark notes of oakmoss and patchouli provide an earthy warmth and bring forth the labdanum's resinous and amber-like qualities. Slowly, over the course of time, these elements work together, creating a beautiful complexity that is airy and refreshing, yet grounded and intoxicating. 
Found in southeastern Asia and the South Pacific, sandalwood has been valued for thousands of years for its medicinal and aromatic properties. Because of the strong, pleasant aroma it releases when burned, sandalwood has been used to aid in meditation and prayer in Buddhism and Hinduism for several centuries. In perfumery, sandalwood's roots run just as deep. It is found in many fragrances because of its fixative nature, rooting the fragrance and allowing it to adapt and transform. Unfortunately, over-harvesting of wild sandalwood has led to its near extinction, causing many perfume manufacturers to resort to synthetic counterparts. However, our sandalwood is responsibly and sustainably grown, so there's no need to worry. And trust us, there's no substitute for the real thing.
Sandalwood is smooth, rich, and complex on its own, so we've done our best to highlight the beauty of sandalwood without overpowering it. You'd be hard-pressed to find a sandalwood fragrance with more sandalwood than this. Our sandalwood is highlighted with the delicate sweetness of pure jasmine absolute and the green, citrusy, floral notes of neroli and balanced with heart notes of blue cypress, a unique tree native to Australia that is fruity, woody, and naturally as blue as the sky. Finally, the blend is based in rich notes of fossilized amber and the dirtier notes of Texas cedarwood. Sandalwood is truly an homage to ancient wood fragrances in all of their beauty.