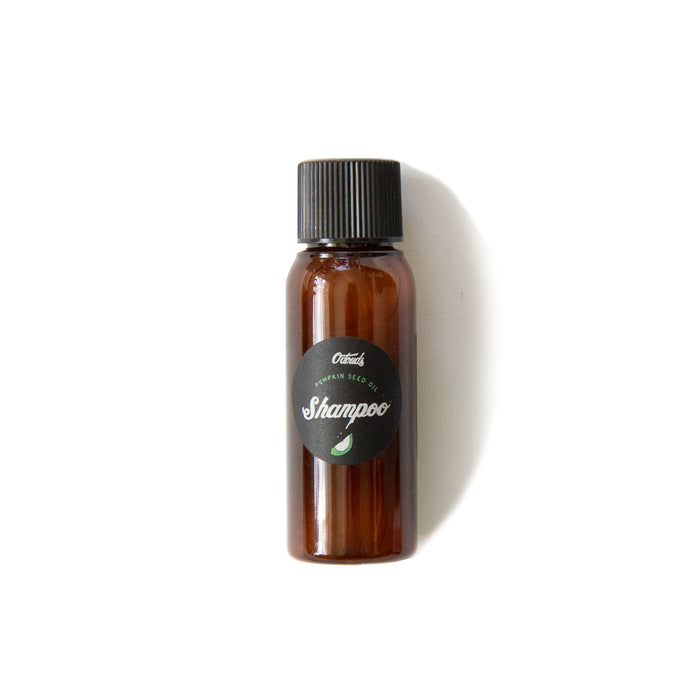 Pumpkin Seed Oil Shampoo Sample
Gently and effectively cleanses and rejuvenates the hair with mild cleansers that are meant to protect your hair, not strip it dry. Leaves the hair strong, rejuvenated, and vibrant. A little goes a long way and a conditioner is not required, though it may benefit your hair type.
Scent: Tea Tree & Grapefruit
Size: 1 oz / 30ML
KEY INGREDIENTS:
- Aloe Vera: Provides the base of this product and is rich in vitamins and minerals that promote strong and healthy skin.
- Pumpkin Seed Oil: Encourages healthy hair follicles and provides deep nourishment to the hair.
- Coco Betaine: A mild cleanser sourced from coconut oil that cleanses the hair and scalp without damaging, drying, or breaking it.
- Tea Tree: Encourages a balanced, refreshed, happy, and healthy scalp.