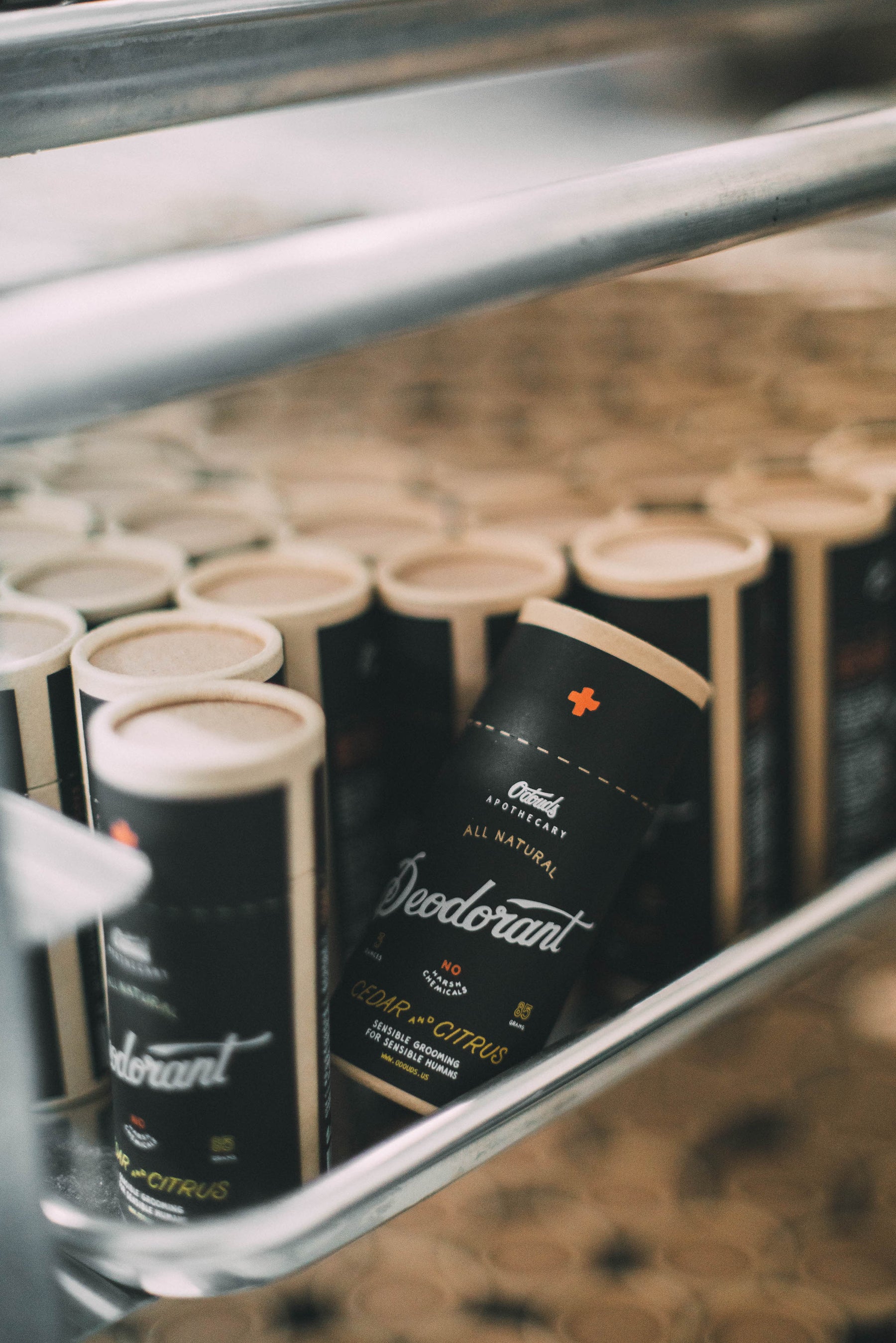 Here's to Another Year of Responsible Growth!
2019 was great for us! We made some significant enhancements to our business operations, released some excellent new products, worked on some fun collaborations, enjoyed creating new types of content, and celebrated 5 Years of Sensible Grooming with friends and family! Overall, we're delighted with what we were able to accomplish. 
But it's a new year, a new decade, and a new opportunity for growth and improvement. Our team here at O'Douds is as excited about the future as we've ever been! 
We're always discussing where we'd like to see improvement and growth, but we recently got together at our Lab in Brooklyn to get back to the white-board and map out all of our plans. Like last year, we reviewed the fundamentals: our vision, values, strategy, and habits. We candidly discussed where we fell short of our goals and renewed our commitment to constant innovation and improvement.
We went back and forth about how to live in the tension of our aspirations and our limitations. We walked away from the table with a more definite sense of what we'd like to offer all of you in 2020.
We're going to focus even more on promoting our brand values through tangible and impactful give-back initiatives.
We've always been a brand that cares about humans and the environment. This value has shown up in everything we make, from the way that we source our ingredients to how we make our products. We've put responsibility and care at the forefront of all our operations. This year you'll see us doing more in the way of working with like-minded non-profits and organizations to support and champion the cause of responsible self and environmental care. We hope you'll join us in those efforts! 
We're going to put a higher priority on distributing information and education. 
We understand that there are a lot of grooming, cosmetic, and self-care brands that are doing their part to try and change the conversation around self-care. We're fully aware that we aren't the only company focused on drawing people's attention to the bigger picture of long-term personal health and environmental sustainability. And we're grateful for it! Yet, we believe that we've got something unique to offer, or else we wouldn't be in business. To that end, we're going to focus on sharing stories and providing information about how our products are good for you and the Earth, like never before. You can expect a renewed commitment to posting here in our Journal, more video content, and a more engaging strategy for social media. We've even gone so far as to bring our first official O'Douds Educator on our team. You'll get a chance to meet him later! 
We're going to focus on further improving our operations and customer support.
We're not sure how many people know this, but the O'Douds team is still pretty small. We have a total of seven employees, with only four that work at our Lab in Brooklyn. The tension between our team size and sales growth often causes frustration when internal realities don't align with external expectations. It's not easy to manage the demand that occurs when we hit a rapid spike in growth with our team's capacity to stay on top of everything. But we're not here to make excuses. We're here to let you know that we'll be working harder than ever to adjust our production schedule, increase our shipping speed, and communicate clearly if/when things start lagging. We've added a Customer Success Manager to our team, and we believe that she'll be a great addition! 
We're going to keep enhancing and refining the current products in our line. 
Last year we improved the formulas of our Matte Paste, Styling Treatment, Shave Cream, and Aftershave Cream. We either sought to improve the consistency, health benefits, performance, fragrance, or all of the above. The response we've received from our customers has been overwhelmingly positive, which has given us all the confidence we need to keep making more improvements in 2020! We've already updated Standard Pomade and will be announcing some new and exciting reformulations in the coming weeks. We don't intend to release many brand new products to our line but have some creative plans for unique, small-batch, and limited edition items. Stay tuned! 
If you haven't followed us on all of our main social media channels yet, please do so. We are on Instagram, Facebook, and Twitter. Also, make sure you subscribe to our newsletter. We will do our very best to keep everyone up to date on the latest and greatest developments with O'Douds.
Here's to 2020, everyone! Let's all make it a good one.
- Joseph, Brand Director