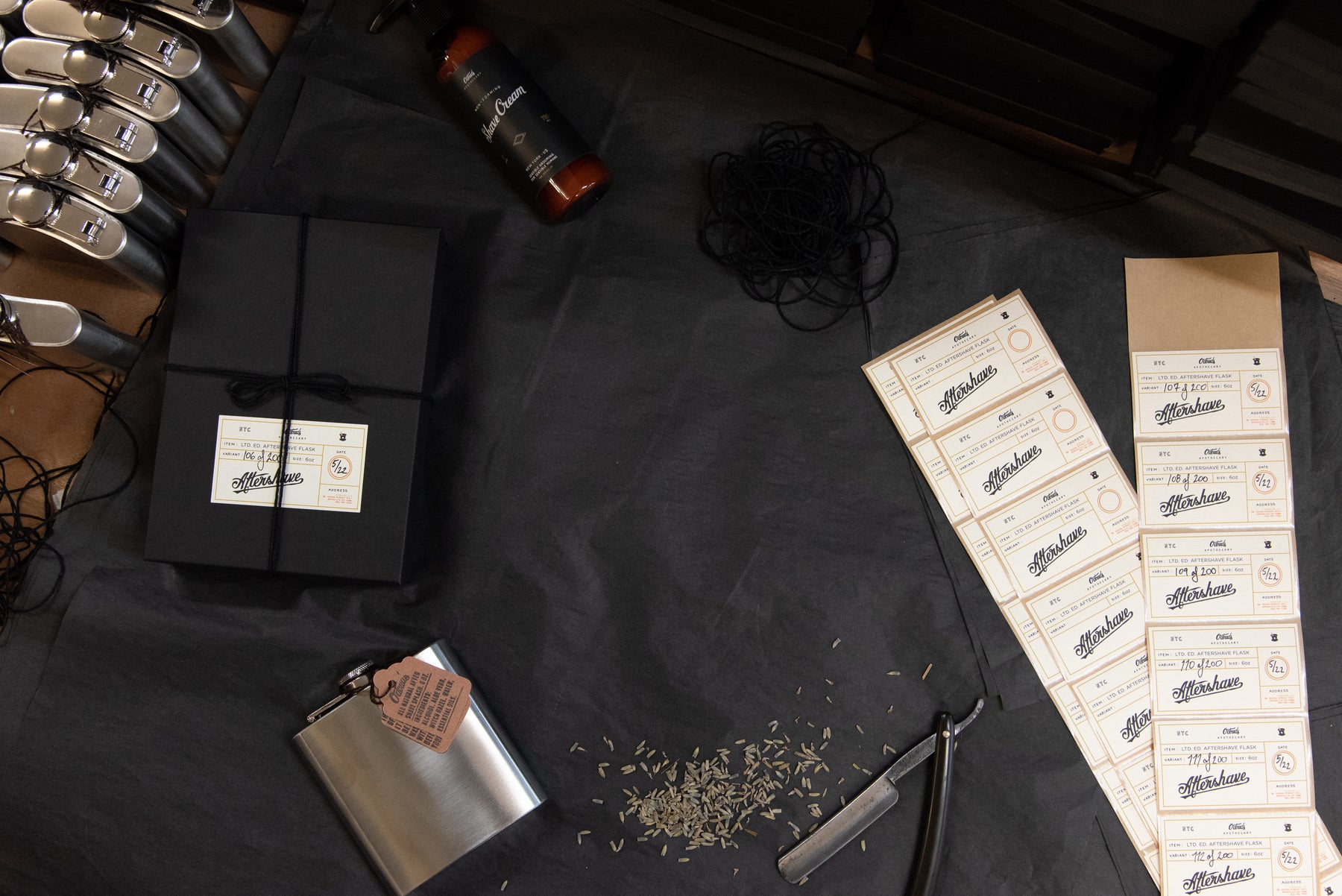 Limited Edition Aftershave Flask.

We're excited to release this new small batch creation, a traditional aftershave splash housed in a 6 oz. hip flask. Formulated with aloe-vera, witch hazel, and pure cane sugar alcohol this aftershave gives skin that fresh, tight, toned feeling. Scented with lavender, eucalyptus, and red grapefruit. The formula is also a great toner for the oil heavy "T - Zone" along the forehead and nose. Of course, after exhausting the aftershave, simply wash the flask thoroughly and use for the libation of your choice. 
CLICK HERE to take a look.