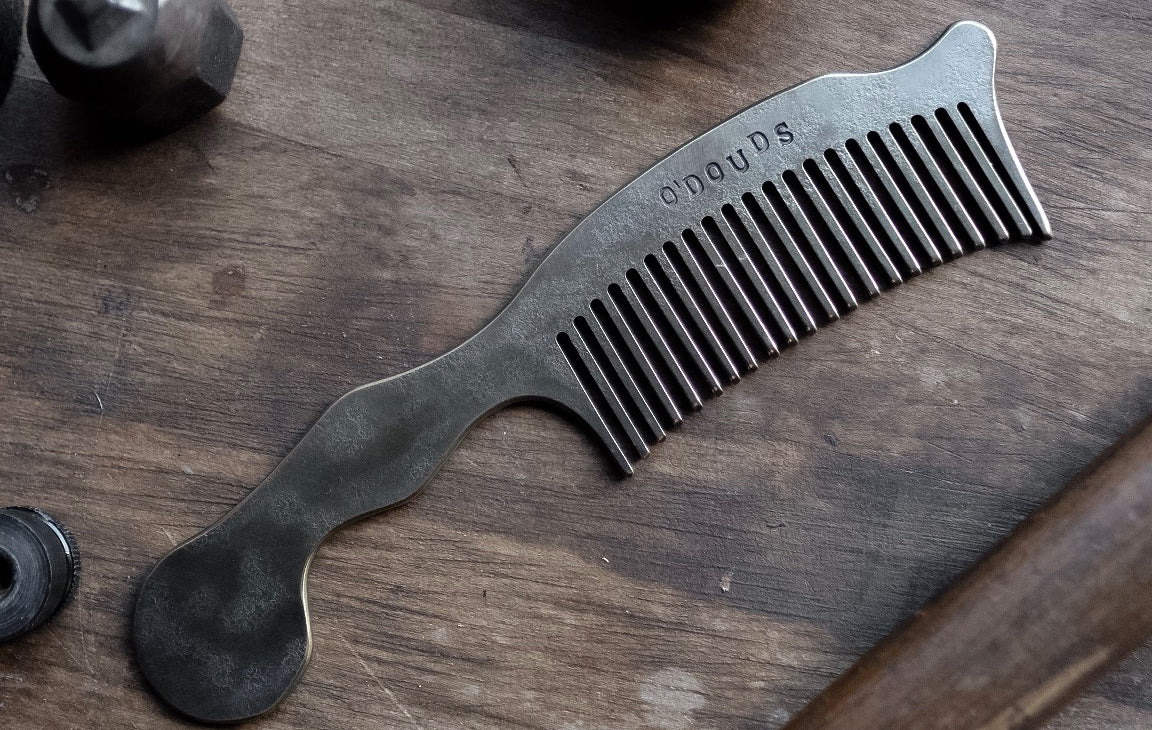 The O'Douds 6" Brass Comb
The O'Douds 6" Solid Brass Comb has been hand-crafted by Studebaker Metals in Pittsburgh, PA. 
Every comb is individually made, using tried and true methods from an expert craftsperson. It glides effortlessly through your hair or beard and will last a lifetime, slowly building character with each use. 
We chose to work with Studebaker on this project because they have a reputation for crafting beautiful and elegant goods, focusing on quality without compromise. This comb is no exception. 

Check out the video, featuring how the comb is made!