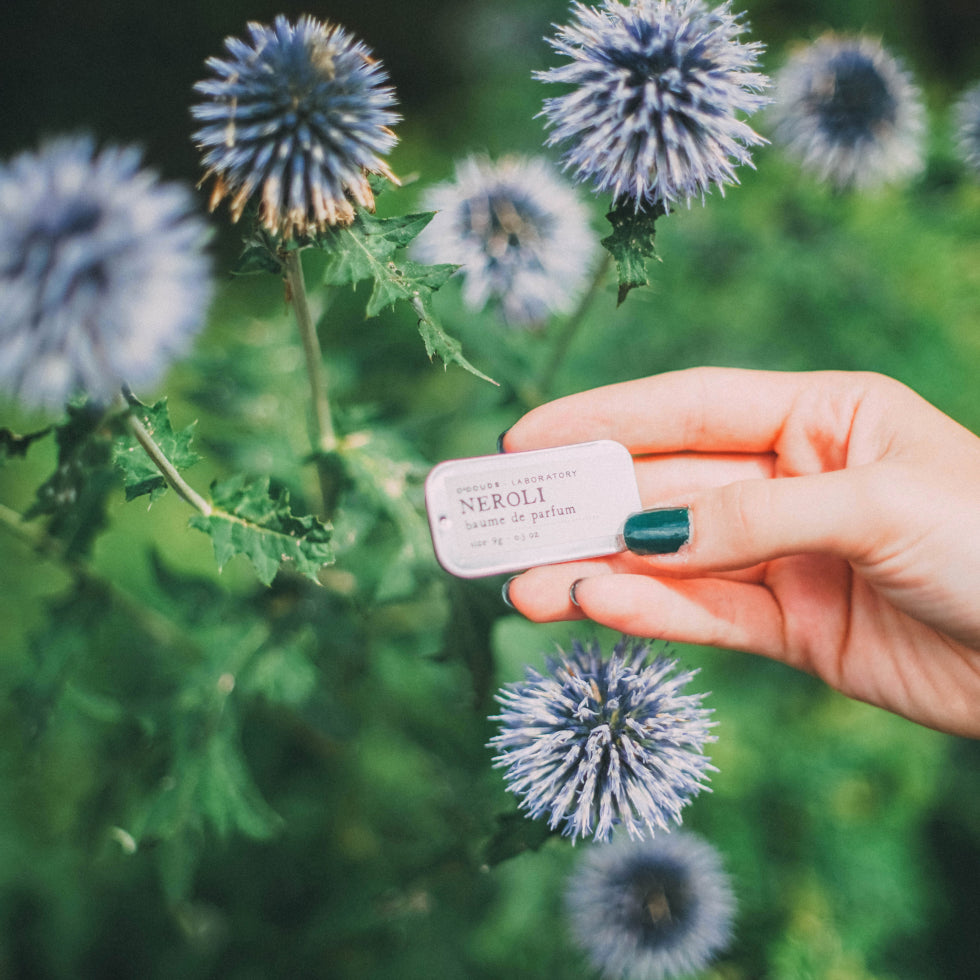 Neroli Parfum
It's no secret that we're not a fan of synthetics or harsh chemicals at O'Douds. We have always avoided using synthetic or heavily processed ingredients to formulate and fragrance our products. Instead, we opt to find the best, sustainably sourced ingredients that are derived directly from nature. We love to experiment with botanical absolutes, plant extracts, and oils to give our products their distinct, well rounded aromas. Our newest parfum fragrance, Neroli, is no exception.
Neroli is a fresh, airy, and slightly bitter floral distilled from the blossoms of the bitter orange tree, aka the citrus aurantium var. amara. This complex aroma promotes relaxation, alleviates stress, and, ahem, contains erotic pheromones. We've relied on nature's own holistic vision to build this fragrance, joining exquisite Egyptian neroli with botanicals from other parts of the same tree: petitgrain from its leaves and bitter orange from its fruit peels.
Our Neroli parfum is airy, floral, and inviting. Rich floral notes of neroli and jasmine blend with bitter orange peel and herbaceous petitgrain for a bright, warm, and refreshing opening. These top notes fade into sharp yet warm middle and base notes of ylang ylang, black pepper and vetiver that ground and re-energize the delicate citrus and florals that define this fragrance. This dance between light and dark, sun and soil is what makes Neroli vibrant, bright, and most importantly, alive. 
Notes:
Top: Neroli, Petitgrain, Jasmine
Mid: Black Pepper, Ylang Ylang
Bottom: Vetiver, Amber
Like our other fragrances, Sandalwood and Labdanum, we offer Neroli in Eau De Parfum (Spray) and Baume De Parfum (Solid).
If you're new to all-natural fragrances and would like to give one a try, use the promo code: NEWTOALLNATURAL and receive 10% off your first order. 
Note: promo code expires 9/27/19.