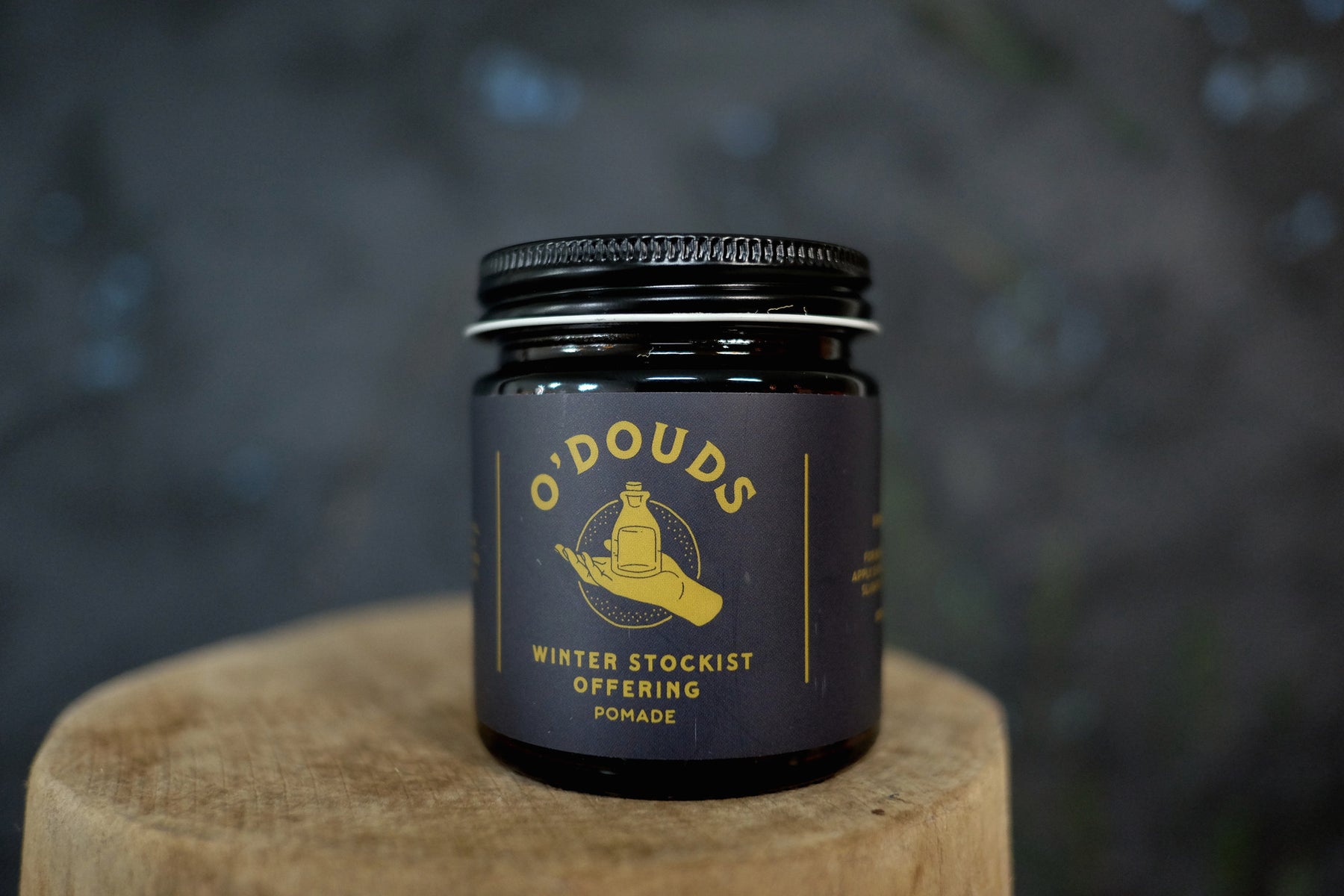 Winter Stockist Pomade
This winter we decided to do a Pomade sold exclusively through our stockists!

We work with a ton of cool stores, and we want you to know about them! Below we will list both online and brick and mortar stores that are carrying this pomade. If there is a store near you, go swing by. Chances are they have a ton of awesome stuff!

This water based pomade is the perfect winter pomade. Since we got the formula down, I have had a hard time using anything else. It is slightly lighter in hold than our current pomade, has considerably more shine, and still doesn't have a greasy or oily feel. Just like our water based pomade, this is extremely versatile and recombable. No matter what life throws at you, you'll be able to comb your hair right back into place. If our pomade has been working for you so far, I couldn't encourage you enough to pick this thing up; it is already my go-to for the winter months.

Scent: Sweet Fir

Hold: Medium / Firm

Shine: Medium 

Added ingredients to promote healthy hair and fight dry and flakey scalps.
We are shipping out orders this week (Nov 30). The pomade will be available as soon as they receive the shipment. 

Stockists:
Roosters Nest (Lexington, KY)
Seneca Creek (US)
Pomade Club (US)
Hedgelion (US)
Boedo Barbershop (Mexico)
Pomade Me (Indonesia)
Bozz Club (Indonesia)
A Plus Pomade (Taiwan)
Pomade Thai (Thailand)
Cheung Kee (Hong Kong)