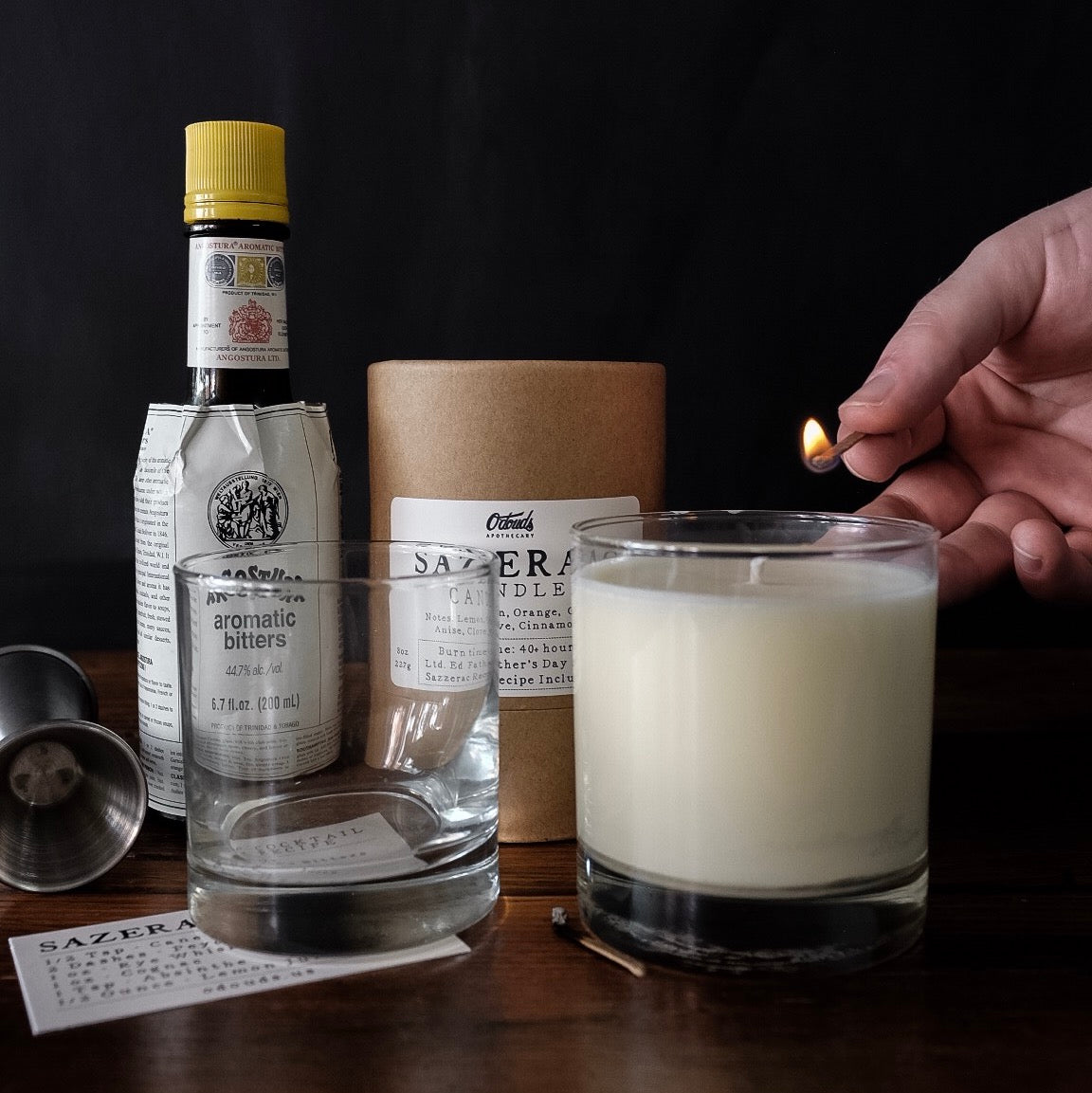 A Sensible Father's Day Gift
It's almost time for our annual tribute to those that have provided for us and guided us through life with sensibility and style. Father's Day is a time to raise our glasses and express our gratitude to the person that's usually too busy or bashful to slow down and listen to the accolades they most certainly deserve to hear. Although gifts aren't the only way to show your appreciation, when combined with intention and sincerity, they can say a lot.

We've created a unique offering for Father's Day this year. The Sazerac Candle is a nod to the traditional and contemporary aspects of fatherhood. Inspired by the Sazerac Cocktail, the candle is poured in a re-usable whiskey glass and comes with a recipe for the drink.

The candle itself mirrors everything we love about the cocktail. It's rich, fresh, a little bitter, and truly decadent. Notes of lemon, orange, anise, clove, cinnamon, and cola all come together to create a well-rounded and delightful aroma.

We know that a candle isn't considered to be a "go-to" gift for Father's Day, but we've never been known to follow traditional paradigms. We see the candle and the glass it comes in as more of an ongoing, slow-burning, toast to the father in your life that you'd like to celebrate.
As always, our candles are made with 100% natural, American grown soy wax and essential oils. The Sazerac Candle is no exception. 

It's a simple but sensible gift. Make sure you include a heartfelt message to go along with it.