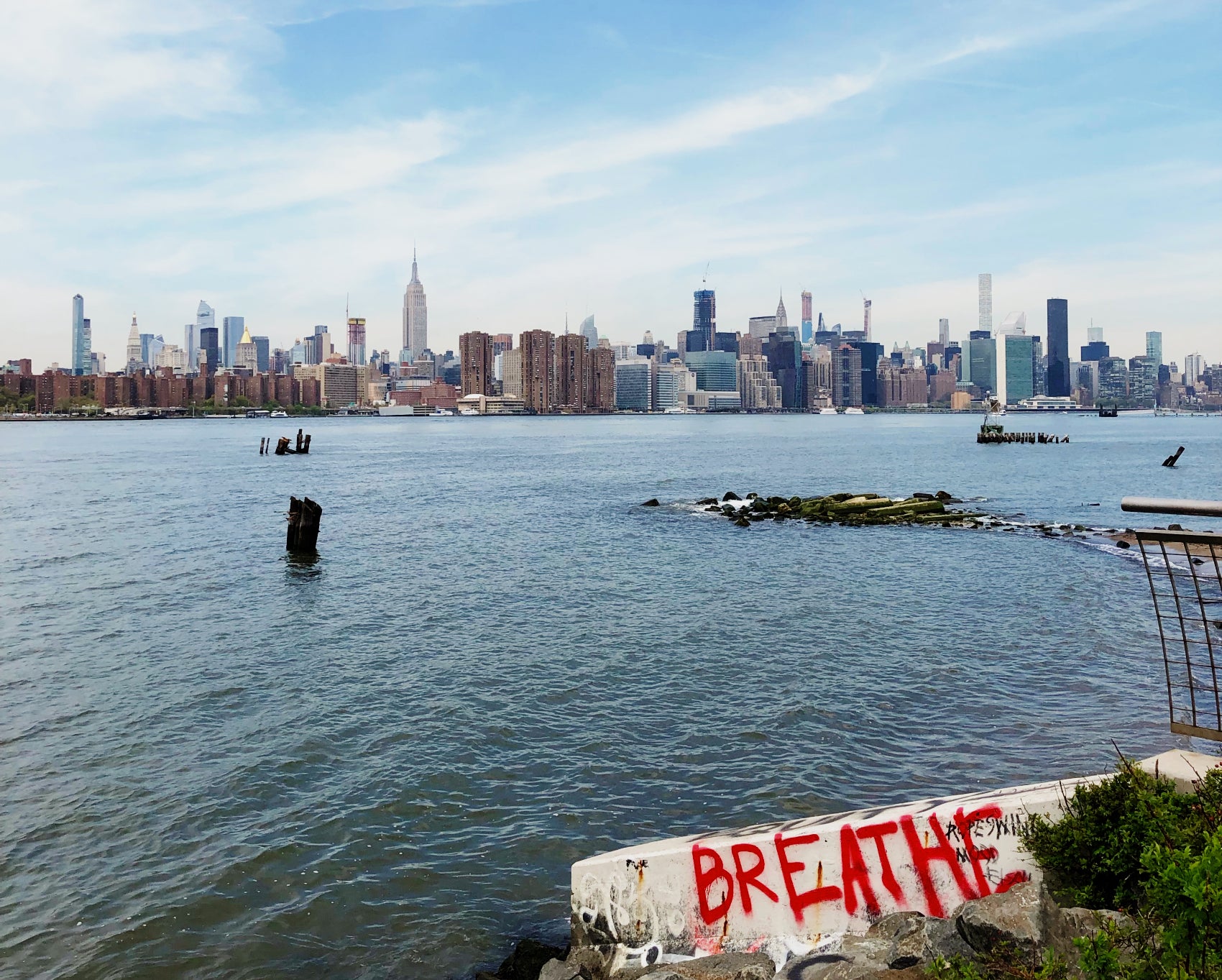 Summer Essentials
Summer is officially upon us, and being out in the elements in a place like New York City can be brutal on your hair and skin. Whether you love the warm [or outright HOT] months of the year, or you're already looking forward to Fall, we all have to find ways to care for ourselves as the temperatures rise and the sweat flows. We want to offer you a few suggestions to that end.
Stay Hydrated
If you spent a lot of time outside as a kid, you can probably still hear the voice of your mom (or dad) in your head, "Make sure you drink a lot of water or else you'll get dehydrated!" Well, they weren't wrong. If you don't drink what feels like an absurd amount of water each day, especially during the summer, you're probably perpetually dehydrated. Water not only replenishes your body fluids, removes toxins, and helps with other vital functions, but it also has a dramatic impact on the condition of your skin and hair. It's easy to forget that your body is losing a lot of water when you're outside in the hot summer months enjoying a concert, on a hike, cruising on your motorcycle, or just relaxing at the beach. 

We suggest picking up an eco-friendly water bottle and carrying it with you wherever you go. Take note of how often you need to fill it up to consume the suggested amount for your weight and activity level. Don't compromise on this one. It's crucial to stay hydrated! 
Protect Your Skin
This one seems like a no-brainer, but it's surprising how many people you can find outdoors with little or no sunscreen or protective clothing on. A lot of people believe they look better with tan skin, but it's easy to take that belief a little too far during the summer. It doesn't matter if you're spending an entire day outdoors, or just going on a brief walk through the city; it's essential to be mindful of how much your skin is getting exposed to the sun's UV rays.

We'll take any opportunity we've got to remind you that your skin is a vital and sensitive part of your body. Taking care of it should be a high priority. Caring for your skin today will save you from worrying about whether or not you should buy into all of the "anti-aging" solutions that are on the market later.

We recommend using an all-natural, vegan-friendly sunscreen with at least SPF50 protection. Keep some in your favorite summer bag and apply as needed. 
Use Products That Work With Your Hair & Skin
Staying hydrated and covering your skin is vital, but how do you maintain your hair and manage your perspiration? We've certainly got some products that we'd recommend, but before we get to that, let's cover a fundamental principle of hair and skin care that people often overlook.

It's essential to find products that work WITH your hair and skin, as opposed to making your hair and skin conform to the ingredients of the products. It's undoubtedly okay to expect a product to change the aesthetic of how your hair or skin might look, but you need to exercise caution if the product can alter the production and performance of your skin's natural properties. This is why we are so passionate about, and always promoting, the ingredients we use in every one of our products.

We know that a lot of brands use ingredients that "aren't harmful," but we are always looking for ways to formulate our products with ingredients that work with your skin and hair to promote natural and healthy functionality. We believe that you shouldn't have to compromise on the quality of the ingredients in your products to achieve the look and feel you want. With that said, we created a collection of Summer Essentials for you. 
Buy any item in the collection below and receive another item in the collection for 50% off! 
Deodorant
Did we mention that we believe your skincare products should work with your skin, not against it? Our all-natural deodorant is formulated to absorb moisture and neutralize odor for all-day protection effectively. Safer than antiperspirants, which clog your pores and are associated with several harmful side effects, our deodorant is designed to withstand extreme heat and humidity without harming your skin. Bring on the heat! We've got you covered... literally. 
Shampoo Bar
This product would be the perfect companion for that summer camping excursion you're looking forward to taking. Packed with natural oils and butters, our Shampoo Bar is incredibly moisturizing and is a little stronger than our regular Shampoo. It's great for daily use, removing product buildup, or dealing with grease and dirt from a long and hot day outside.
Texture Powder
Plain and simple, this product is a must-have for the summer! Texture Powder is designed to reduce shine and work with your scalp's natural oils to revitalize hair with workable texture & volume. It can be used as a stand-alone styling product or as a "dry shampoo" to revitalize your hair on days when you don't want to shampoo.

Sea Salt Texture Spray
The newest member of our product line, our Sea Salt Texture Spray, was designed to help manage your hair in all conditions. Summer is certainly no exception. It provides lightweight grip, lift, and texture for loose, tousled, and worn-in styles on hair of all lengths. The natural oils provide definition, tame flyaways, and function as a heat protectant and pre-styler. 
Multi-Purpose Pomade
Another product formulated to withstand the heat and humidity, our multi-purpose pomade is revolutionary in its versatility. From straight and fine hair to thick and curly hair, this pomade can handle it all. Use one scoop for a loose look, two scoops for a more refined look, and three scoops to slick it back.
No matter what you've got planned for this summer, we hope you'll take care of yourself and have a good time. Don't forget to do it in style.