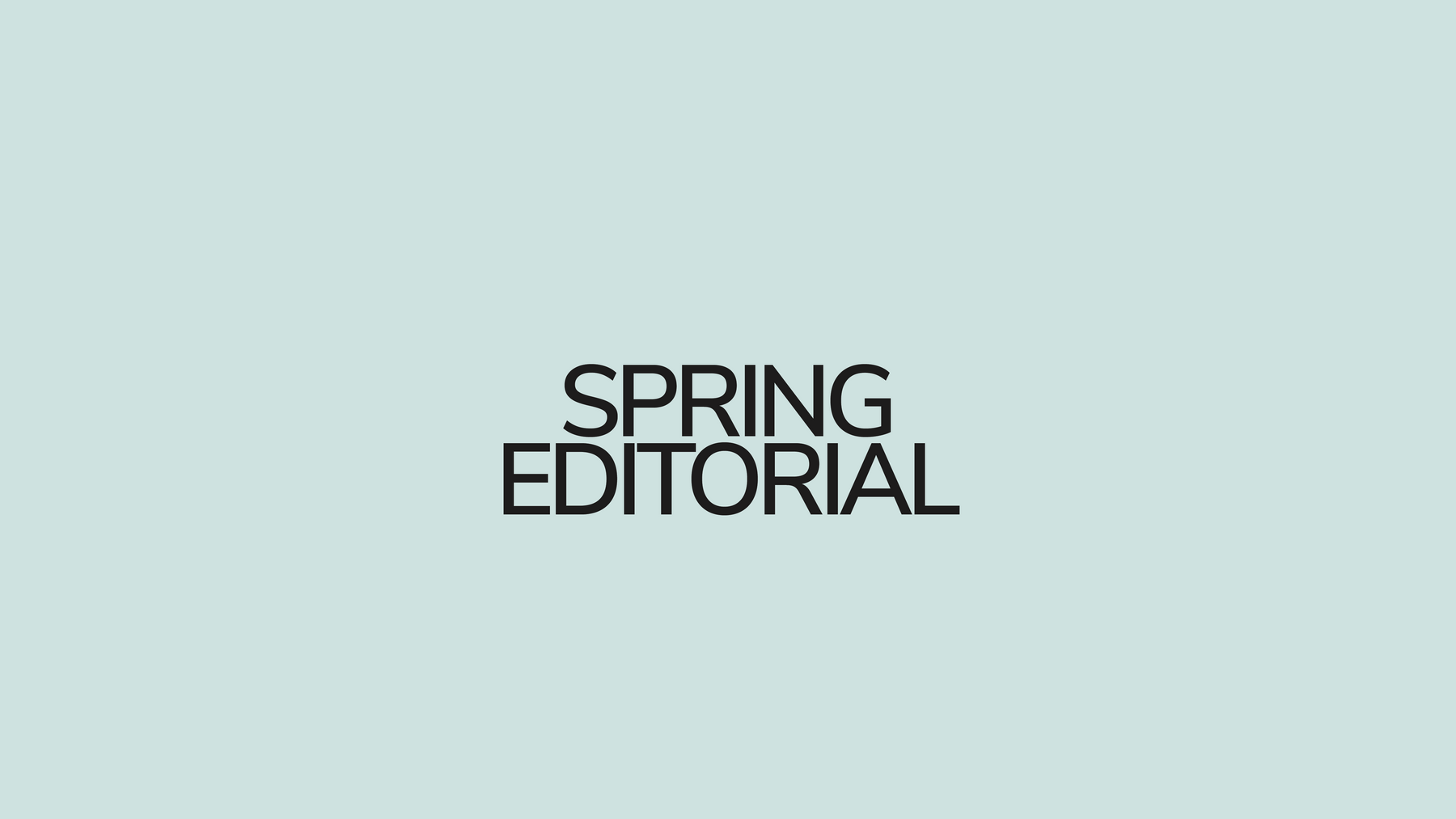 Spring Editorial: Novelty
Novelty is the celebration of the path towards newness. We create novelty when we seek goals and when we address our adversities. It's not the goal itself that we celebrate, but the road we took to get there that creates that fun, motivated, and enhanced creative space we can call novelty. 
This couldn't be more true for us at O'Douds. In the office, warehouse, and in the lab, we're collectively feeling novel. What does that look like though? It looks like a cheeky grin as our lab team pushes through a large batch of Styling Treatment in one day. The hustle and bustle of our warehouse team packing 500 orders in a week. A coffee run before a passionate marketing meeting on new packaging (spoiler alert!). And a heartfelt slack emoji when a team member expresses that they need to take the day off for their mental health. All novel efforts to create and deliver a beautifully novel product. 
Challenges were a definite part of 2022. Inflation, supply chain issues, and the long shadow of previous years attempted to define our workspace and our creative output. Things didn't seem so "novel." Yet, our spirit to create sensible and truly natural products was never broken. We kept it alive through witty banter, office parties full of the best local Houston grub, and playful pranks. We learned a valuable lesson through all of this: you can make the effort to do no harm to the planet and have loads of fun at the same time. They aren't mutually exclusive efforts. 
As the New Year arrives, we hope your intentions and goals begin to align and that you find your own meaning of the word, "novel." Our intention is to seek novelty in new products, new packaging, and new aesthetics. No matter the challenge. No matter the path. Like the years prior, 2023 will be a year of change for our company. What kind of changes can you expect as a customer? New packaging efforts, a streamlined but more consistent product offering, and a gentle yet much desired refresh of our brand. All of which we are looking forward to, each and everyday. 
Thank you for hanging with us all these years and supporting cruelty free, organic, and sensible grooming. Your support and ongoing patronage means everything to our small but nimble team. Happy New Year from the folks at O'Douds.
Our creative team will be exploring the theme of novelty all throughout the Spring of 2023. Take in the feeling of novelty with our Spring Moodboard and updated Lab Radio as we usher in the New Year.