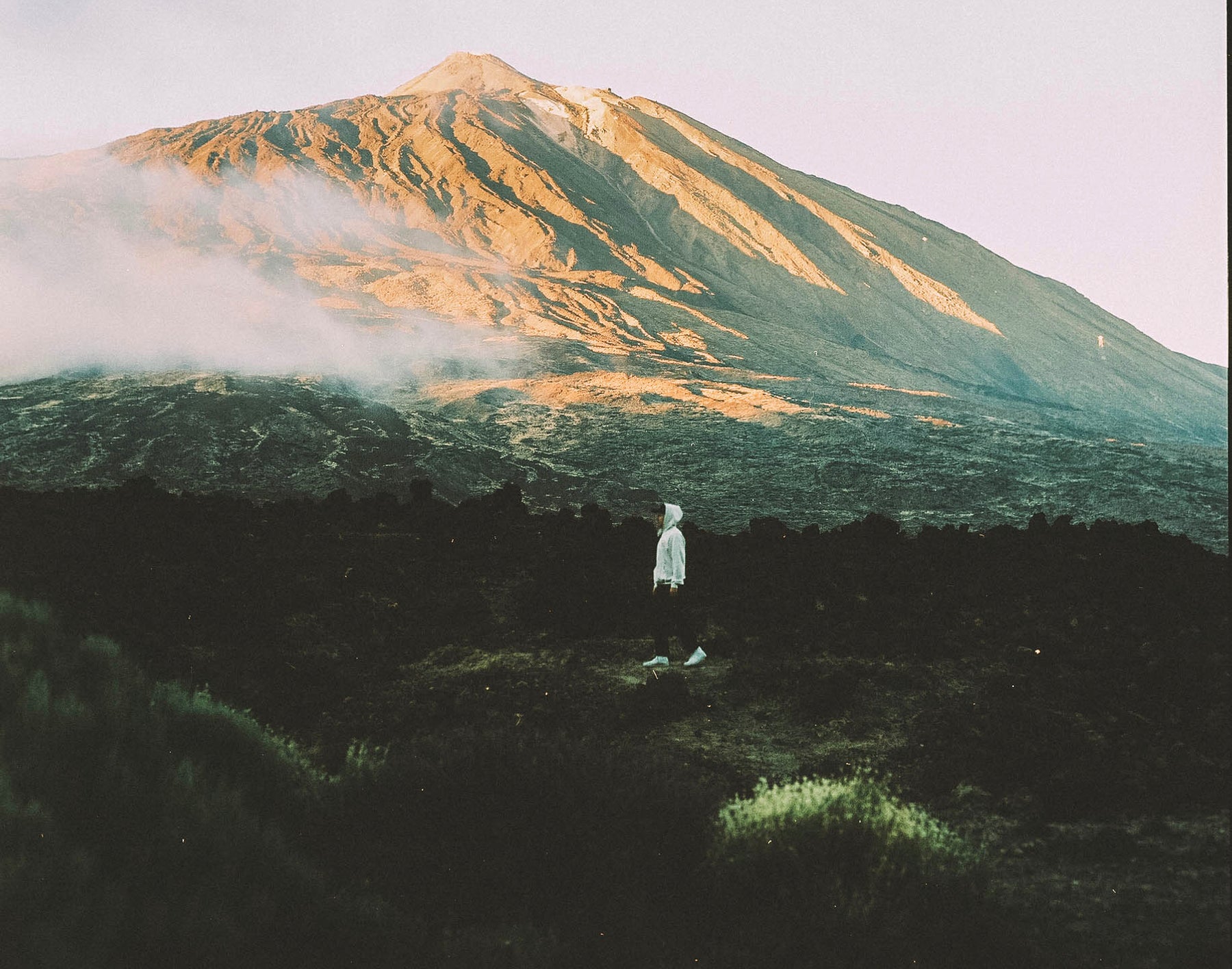 Getting to Know: Adam Barabas
We thought it'd be a good time to introduce you to some of the people that we work with, admire, or just want to get to know a little more.

Today, we're featuring Adam Barabas, one of O'Douds favorite and most used photographers. Not only is Adam a fantastic photographer, but he's a fan of O'Douds. He also has incredible musical taste - as you'll see below.

Here's your chance to get to know him a little better and learn how you can support his work.
Tell us a little about yourself, Adam.
Hi everyone, my name is Adam Barabas and I'm from a small town in Jersey called Ringoes. I previously focused more on drawing and painting prior to getting into photography. I wanted to explore different creative mediums, and now I have been "professionally" photographing for about 7 years now. My daily life consists of me working for a pharmaceutical marketing agency, taking care of my trusty pup, and spending way too much time looking for new music.
What inspired you to start doing photography?
I wanted a new creative outlet initially. Then, I saw I could really engage with people, brands, and create new professional relationships. The idea of always building a larger network has pushed me to go out and create content that others will enjoy.
What's the story behind the style you've chosen?
I'm not sure if I truly found my "style" yet. It's always evolving and changing. I suppose the one constant is that I normally just shoot medium format film. I like the grittiness and warm tones that come with it. I've always been more drawn to shooting film because of the process that it entails. It makes me think about my work more intently, knowing that I have a limited number of shots.
What have been the biggest challenges you've experienced to date?
Balance and not letting failure get in the way. Balancing a full-time job, school (at the time), family, and my passions was always tough. Let alone trying to establish yourself in a very oversaturated industry. Once I learned that timing and balance are key, it became easier. Sure, there are plenty of opportunities that may fall through but there are also plenty of opportunities that will present themselves in the future.
What's your favorite part of your job?
My favorite parts of my day job and photography are the same. I love working with people and I strive to provide content that will benefit them. Whether it is writing for pharma campaigns during the day or shooting the latest look book for a client at night, I want to make sure what I'm providing is beneficial to them.
What advice would you give to someone looking to start out in the industry?
Just go for it. I've been doing this for a while now, and every day I learn something new. The whole thing is a learning curve. Just aspire to be the best you can be and push your boundaries.
What albums are in heavy rotation for you?
Phew. This is always a tough question. In terms of new music, I've been non-stop listening to you'll be fine by Hot Mulligan. This album is their best effort thus far. I'm always listening to the same albums on repeat, however. These next albums are always in my rotation.
Microwave-Much Love
Anthony Green-Would You Still Be in Love
Knocked Loose-A Different Shade of Blue
Hesitation Wounds-Chicanery
Foxing-Albatross
Title Fight-Shed
Counterparts-Nothing Left to Love
Have Heart-Songs to Scream at The Sun

I could go on for hours about music, so I'll cut it here. Next question!
What shows have you binge-watched lately?
Another great question. I just recently finished re-watching Dexter. I need to start watching the new season of Ozark but I've been on a huge movie kick lately. Some of the recent movies I enjoyed are below!
The Killing of A Sacred Dear
Enemy
Invisible Man
Parasite
Favorite O'Douds product?
Hands down their Matte Paste. I cut my hair much shorter than normal and the matte paste provides the perfect messy look. When my hair was longer, I was a big fan of the texture spray as well.
What's the best way to support your business at this time?
Just take a look at my pages really! I'm always looking for new clients and new projects. Especially during this time. If anyone is looking for some lifestyle shots, I'm your guy! 
--
That concludes our interview with Adam, to view his work, click on the link below...