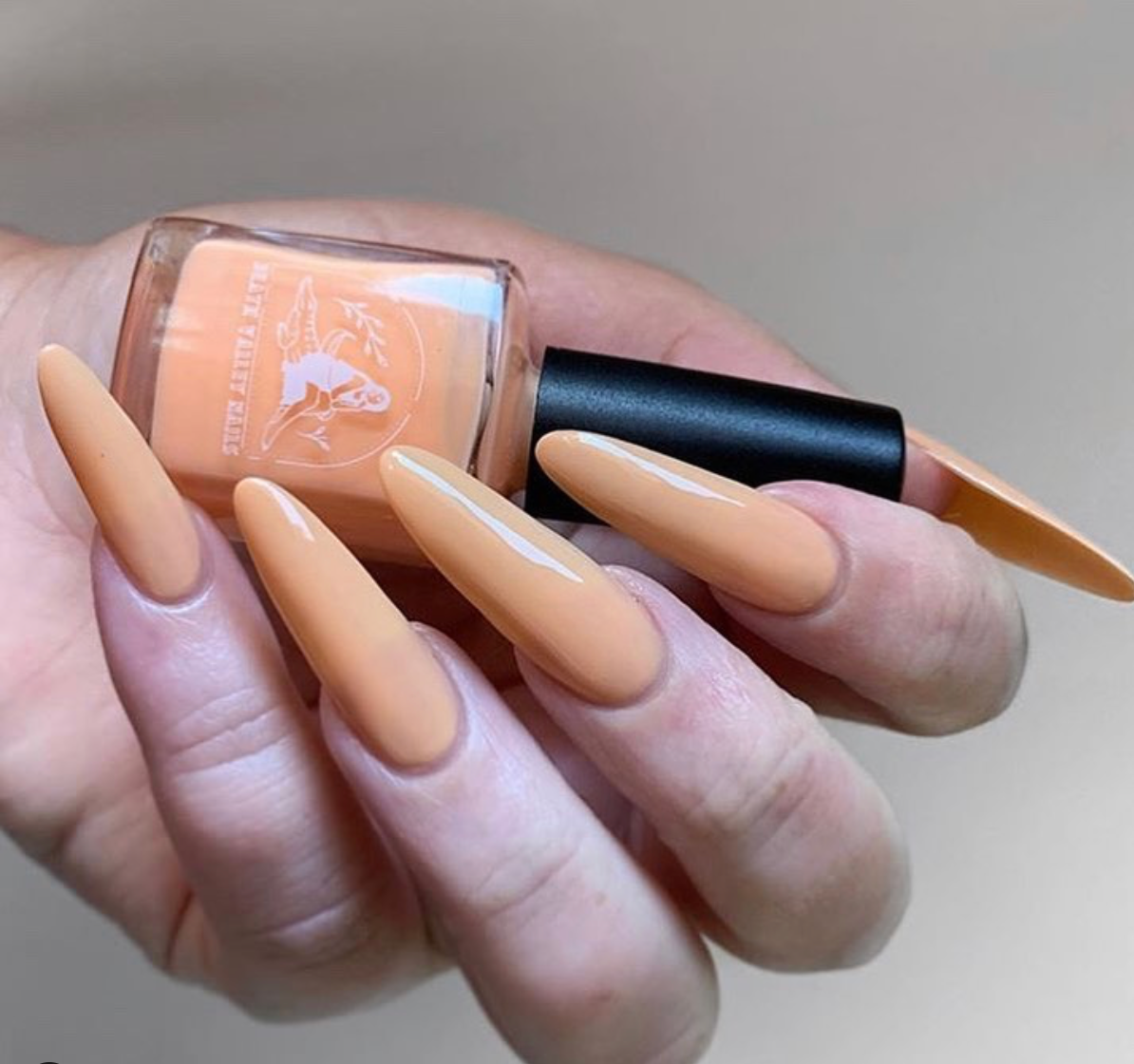 Getting to Know: Death Valley Nails
Today, we have the privilege of hearing from Jenn Fox, the founder and creative soul behind the brand, Death Valley Nails -- a cosmetic brand that makes and sells salon-quality polish that is ten-free, vegan, cruelty-free and nontoxic. Not only does Death Valley Nails make incredible nail polish, with unique and amazing color options, they donate 10% of their profits to non-profits that focus on conservation. 
We've known Jenn for quite a while, and we've always been impressed with her talent and artistry. The team at O'Douds are big fans of Death Valley Nails. On any given day, you can find a few of our staff showing off their nail polish. It's a great brand, with great products. We hope you'll learn more about them and offer your support. 



What inspired you to start Death Valley Nails?
I moved to Los Angeles and in to a tiny apartment and did not have the space or resources to paint or sculpt. I was never an avid nail polish wearer because when you work with your hands it tends to chip off very quickly. I was desperately missing having color in my life and creating with it. I went to Target and bought some nail polish and started painting my nails. In the process I thought, "Can I make nail polish? Who makes nail polish? Someone knows how to make nail polish! What is nail polish?" It seemed like it would be a creative outlet that I could do in a confined space. Now my nail polish studio is bigger than any painting studio I've ever had. We also make concrete candles and are expanding our line of beauty products in the near future.
What's the story behind the name and brand identity you've chosen?
Death Valley is on the way in and out of Los Angeles when I drive home. I asked a couple people what they thought of the name and they said that I shouldn't use the word "death" for a brand name, but I couldn't shake it. The visual palette of Death Valley is a strong inspiration for the kind of colors I want to create. I do not have a strong eye for design; I know what I like but I don't know why I like it. I told the graphic designer who did my logo (Logan Clark) that I wanted alligators and snakes and he did the rest. Our packaging is naturally muted, brown tones because our packaging is biodegradable.
What have been the biggest challenges you've experienced to date?
The biggest challenge is trying to keep my brand growing while doing all of the work that goes in to making polish: website, Instagram, creating content, creating polish, shipping orders, answering emails, dm's, taxes, legal stuff, finances, always searching for new resources… the massive amount of anxiety that comes with it thriving or failing because of me. For some reason it always feels like a piano is hanging over my head and could crush me at any moment.
I think that most entrepreneurs and creative's (and pessimists?) feel that way, and it isn't healthy. I am looking forward to hiring someone to help me in the near future.
What's your favorite part of the business?
Formulating new polishes – I love the process of discovering a color. And getting to connect with so many wonderful people around the world as a result of having this brand.
What advice would you give to someone looking to start making nail polish?
Test your colors for a long time before releasing them. If chemistry isn't your strong suite then find someone who knows about cosmetic chemistry to bounce questions off of. If you are looking to start a brand be ready to invest a LOT of money in to the product if you want to make it good. Connect with other indie nail polish makers.
What albums are in heavy rotation for you?
Tsegue-Maryam Guebro's, "Ethiopia Songs: Piano Solo." Yo-Yo Ma, "The Best Of." Terry Allen, "Lubbock (On Eveything).
What shows have you binge watched lately?
Westworld (the new season stinks on ice!). Curb. Tiger King. I am re-watching Mad Men.
What's your favorite O'Douds product(s)?
I LOVE the Bay Rum candle and am sad that it is sold out! The Styling Treatment for baby hairs is a dream! I apply a tiny amount using my finger tips after blow-drying. I really want to try a wet slick backed look and think that the standard pomade would be perfect for that!
What's the best way to support your Death Valley Nails at this time?
Purchasing online and spreading the love!
---
That concludes our interview with Jen. If you'd like to learn more about Death Valley Nails, check out their website and make sure to give them a follow on Instagram!